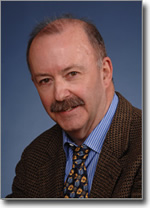 Palo Alto, CA (PRWEB) August 01, 2012
Sofia University (formerly Institute of Transpersonal Psychology) President Neal King has been invited to join the Editorial Board of the newly created Journal of Transpersonal Research. He will join an international board of experts and professionals pursuing transpersonal research in psychology and other disciplines.
Based in Spain, the Journal of Transpersonal Research is published annually in both Spanish and English. The Journal provides opportunities for students and professionals across the globe to submit their research, essays, reviews, theoretical investigation, and congressional articles. Articles published in the Journal of Transpersonal Research are scientific in nature and aim to advance the conversation within the global transpersonal community.
Editor for the Journal of Transpersonal Research, Roman Gonzalvo, commented, "I created the Journal to increase the publication of empirical transpersonal research. ITP has always been a source of some of the best research in this area, and as it expands to become Sofia University, we expect it will contribute even more."
Sofia President, Dr. Neal King, stated, "I am very pleased to be invited onto the Editorial Board of this respected scholarly journal, and look forward to contributing to the growing field of transpersonal research worldwide."
In addition to being president of Sofia University, Dr. King currently serves the International Association of University Presidents as its Secretary General, is a founding member of the steering committee of LGBTQ Presidents in Higher Education, and is also a member of the Board of California Campus Compact. Dr. King will broaden his connections and expand his involvement in the transpersonal field through his new position with the Journal of Transpersonal Research.
About Sofia University
Founded in 1975, Sofia University (formerly the Institute of Transpersonal Psychology) is a private, non-sectarian university accredited by the Western Association of Schools and Colleges. For over 35 years, within the context of scholarship and research, the school has offered transformative education for the whole person, probing the mind, body, spirit connection. As Sofia University, the school is broadening its mission, reaching into multiple disciplines and adding undergraduate study. For more information, visit http://www.sofia.edu.
###