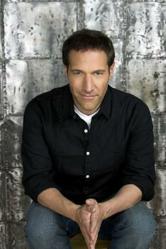 The best-selling piano artist and his special guests will delight the audience with classic and contemporary holiday music, fan favorites and songs from Jim Brickman's latest CD, Believe.
Worcester, MA (PRWEB) August 03, 2012
Jim Brickman continues to wow audience members year after year with his intimate and beloved holiday tour. Performing live in one spectacular concert, Jim Brickman On a Winter's Night arrives in Worcester at The Hanover Theatre for the Performing Arts on Wednesday, December 5 at 7:30pm. Tickets are on sale today at 10am. A portion of proceeds to benefit March of Dimes.
The best-selling piano artist and his special guests will delight the audience with classic and contemporary holiday music, fan favorites and songs from Jim Brickman's latest CD, Believe. Dazzling solo piano, vibrant vocals, warmth, and humor make this an ideal winter's night celebration.
Jim Brickman has revolutionized solo piano with his pop-style instrumentals and star-studded vocal collaborations. With over 7 million records sold, Brickman's signature songwriting style, original music, and unique performances have also brought him six Gold and Platinum selling albums, 30 charted adult radio hits, Grammy nominations in 2003 & 2009, two SESAC "Songwriter of the Year" awards, a Canadian Country Music Award and a Gospel Music Association Dove Award.
His best-known compositions include the chart-toppers Valentine, The Gift, Love of My Life, Simple Things and Peace. In January 2012, Jim commanded the top three spots on the Top 10 of Billboard's New Age chart for his albums Love, Romanza and All is Calm. His albums feature collaborations with such noted vocalists as Martina McBride, Gerald Levert, Lady Antebellum, Matt Giraud, Michael W. Smith, Kenny Loggins, Carly Simon, Herb Alpert, Collin Raye, Michael Bolton, Sara Evans, Donny Osmond, and Olivia Newton-John.
A native of Cleveland, Brickman began playing piano at the age of five and studied music at the prestigious Cleveland Institute of Music. He founded his own advertising music company in 1980, writing commercial jingles for such advertisers as McDonald's, Pontiac and Kellogg's. Brickman has been a strong supporter of PBS, starring in four TV concert specials: Beautiful World (2009), Jim Brickman Live from Disney's Magic Kingdom (2005), My Romance—An Evening with Jim Brickman (2000) and Love Songs and Lullabies (2002).
Other artistic endeavors include a popular weekly radio show, Your Weekend with Jim Brickman; two best-selling books, Simple Things and Love Notes; debuts at Carnegie Hall and the White House; and international touring from Spain to Thailand. His Jim Brickman Cruises have become an annual hot-ticket event. He's teamed up with American Greetings, lending original music to create some of their best-selling eCards with over 1.7 millions sent to date.
Brickman lends a hand to many charitable foundations for children, including Autism Speaks and UNICEF. A scholarship was recently established in his name at the Cleveland Institute of Music.
Ticket prices to Jim Brickman On a Winter's Night are $35, $45, $55 and $70, with a 10% discount available for members of The Hanover Theatre, groups of 10 or more, kids, students and WOO Card holders. Tickets are available online at TheHanoverTheatre.org, call 877.571.SHOW (7469) or visit The Hanover Theatre Box Office located at 2 Southbridge Street in downtown Worcester.
For more information about Jim Brickman and the On A Winter's Night Tour visit JimBrickman.com.
About The Hanover Theatre
The Hanover Theatre for the Performing Arts, located in downtown Worcester, New England's second largest city, is recognized by Pollstar as one of the Top 50 Theatres in the World. After undergoing many name changes and renovations over the decades since its 1926 birth, The Hanover Theatre reopened in March 2008 following a $32 million historic restoration. Since then, the theatre has established its place as a rich entertainment and cultural venue, winning numerous awards, including The National Trust for Historic Preservation Award in 2010. For more information, visit TheHanoverTheatre.org. Worcester Center for the Performing Arts, a registered not-for-profit 501(c)(3) organization, owns and operates The Hanover Theatre for the Performing Arts. All donations are tax deductible to the fullest extent allowed by law.
About March of Dimes
The March of Dimes mission is to improve the health of babies by preventing birth defects, premature birth, and infant mortality. They carry out this mission through research, community services, education and advocacy to save babies' lives. March of Dimes researchers, volunteers, educators, outreach workers and advocates work together to give all babies a fighting chance against the threats to their health: prematurity, birth defects, low birth-weight.