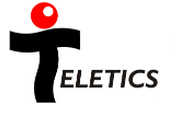 Integration is a snap with MoNet, specifically designed for modem-to-IP conversion.
Toronto, ON (PRWEB) August 31, 2012
Teletics, a specialized communications equipment manufacturer will be demonstrating their solutions-based product line at the 2012 Canadian Wireless Trade Show this September 12th and 13th. This year's two-day event will be held at the Direct Energy Centre in Toronto.
The MoNet is Teletics brand new, drop in conversion device for Modem over IP. This allows for dramatic cost reduction by eliminating analog phone lines without existing equipment replacement costs. MoNet allows you to communicate with modems using any IP network. These include digital, cellular, private WAN, WiFi, WiMAX and public internet.
For those seeking the least expensive way to get phone lines and ethernet between two points, Teletics offers Zipline. It allows for up to two phone lines and ethernet to another building at a fraction of the cost of trenching. Zipline is available in one or two line units and typical installation is under two hours.
WIntercom opens up difficult locales to the outside world, ideal for drilling rigs or remote campsites. With no need to run cable, Wintercom eliminates the cost of cable and provides for a safer environment. Easily integrated with cellular, landline, and SIP based VoIP, it can be customized for every application.
The exhibitors at this year's Canadian Wireless Trade Show represent a wide range of companies throughout the industry, including some of the largest names in mobile technology.
The 2012 Canadian Wireless Trade Show serves as the wireless industry's main source for networking opportunities, offering access to thousands of customers, colleagues and key industry decision makers. Organizers anticipate over hundreds exhibitors with thousands in attendance.