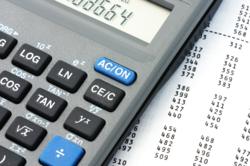 Ideally we were looking for a Scottish telemarketing agency, as we are based in Edinburgh...
Basingstoke, UK (PRWEB UK) 17 August 2012
Telemarketing companies around the UK vary in their size and portfolio of services they offer, which is why Marketing Quotes was approached, to help find a telemarketing agency with a specific set of skills and resources. A financial adviser in Edinburgh was looking for a telemarketing agency that could actively research and target high worth individuals and profitable businesses in and around the Edinburgh area. These clients would then be contacted both by post (using direct mail) and by telephone (telemarketing) in a well targeted lead generation program to boost new clients for the financial practice.
The office manager from the financial adviser commented 'ideally we were looking for a Scottish telemarketing agency, as we are based in Edinburgh; however the main criteria was an in depth knowledge of the financial industry. We are wanting to target highly successful businesses and high net worth individuals, so need a really good telesales agency that can help in the research and targeting of new clients for us.'
Anne Richards (who works with Marketing Quotes) added 'telemarketing companies around the UK vary from freelancers working from their bedrooms, to large call centers. It is hard to know which is which from a website these days, so we are chosen to do the legwork of finding experienced telemarketing companies that know their stuff. Of course the only thing that matters at the end of the day is the results, if the agency generates lots of new clients and high profits, then it does not matter their size or location; however no-one wants to risk thousands of pounds choosing the wrong agency.
About Marketing Quotes - Marketing Quotes is a free service to UK businesses to help them get free advice and quotes from local telemarketing agencies and marketing firms that know their industry.