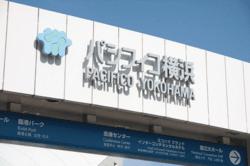 Yokohama, Japan (PRWEB) August 07, 2012
Smart City Week 2012 is the perfect opportunity to network with key players and learn about Japan's approach to urban reconstruction in this time of challenge and change. After issuing the "New Smart City Declaration" at Smart City 2011, Smart City Week 2012 will bring together participants involved in smart city projects across the globe. Thorough discussions on specific examples of smart city business, future directions and business models in the smart city market are planned along with a huge exhibition area featuring smart city related firms and organizations as well as numerous seminars on constituent elements and elemental technology.
As a first step from the concept stage towards actual implementation, discussions at Smart City Week 2012 should provide helpful hints and at the same time serve as an opportunity to transmit Japan's approach to urban reconstruction to the global community.
Nikkei BP serves as the organizer of this cutting edge urban reconstruction conference and the Advisory board and Steering Committee bring together experts from both private and business sectors to create a program filled with learning, information exchange and business opportunity for participants from every related field.
With more than 24,000 participants at the 2011 event and significant representation from the IT, Heavy Electrical Equipment, and numerous other sectors, Smart City Week 2012 will serve as a platform for further exploration into Smart City and urban reconstruction concepts and technology for a better, more efficient world. Judging from last year's record of 70+ percent of conference participants holding decision level manager and above positions, Smart City Week 2012 is gearing to provide another unique opportunity to network with those who are active and effective in the Smart City effort. Reasons to visit Yokohama, Japan this fall include collecting information about this new, emerging field, exploring various technologies, products and services, understanding the competition, and prospecting viable, trustworthy partners.
At a time when smart city concepts are taking firm hold in Japan and cutting edge urban reconstruction ideas are intensely reviewed for future use, the Smart City Week 2012 International Conference & Exhibition will be the place to be from October 29 to November 2. Exhibition space remains available for firms from outside Japan and registration to visit the venue is free of charge. Visit the website for more details.
Registration for Smart City Week 2012 will begin in mid-August but you can find us on Facebook at https://www.facebook.com/SmartCityWeek2012. Also, look for the new website from August 20.
Conference Venue in Minato Mirai, Yokohama Japan
Only 40 minutes from Haneda Airport and 90 minutes from Narita airport by bus, the bustling and beautiful Minato Mirai "Port of the Future in the 21st Century" is a symbol of new, cutting edge Japan. Boasting waterfront vistas, Japan's tallest skyscraper, numerous international hotels, excellent shopping, and a myriad of amusement facilities, Minato Mirai is the perfect venue for groundbreaking discussion of urban reconstruction and Smart City technology and future vision. http://en.wikipedia.org/wiki/Minato_Mirai_21
Enjoy one of Japan's most exciting areas as you explore future possibility in the Smart City realm.
For those interested in networking with key players and learning about Japan's approach to urban reconstruction, sign up for the "Smart City Week 2012" International Conference & Exhibition at: http://expo.nikkeibp.co.jp/scw/2012/exhibitors/english/index.shtml
Inquiries:
Nikkei Business Publications, Inc.
Smart City Week 2012 Managing Office
e-mail: scwinfo(at)nikkeibp(dot)co(dot)jp
TEL:+81-3-6811-8084 Fax: +81-5421-9170
1-17-3 Shirokane, Minato, Tokyo JAPAN 108-8646