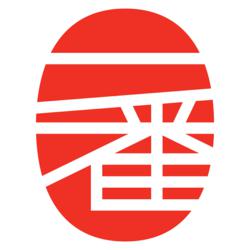 We brought together a very unique set of Japanese companies and designers to create a line up of authentic Japanese products like no other.
Odawara, Japan (PRWEB) August 11, 2012
Chinriu Honten Limited launches NIHON ICHIBAN, an online store to promote and sell authentic Japanese craft, Japanese design and Japanese food products to online customers outside of Japan.
NIHON ICHIBAN consists of an online shop as well as community pages on Japanese culture. It has more than 89,000 followers on blogs, Twitter, Facebook and Pinterest. It was initiated by Nicolas Soergel, a German citizen living in Japan for 12 years. After making a career in foreign companies he joined the traditional family business of his wife to contribute to the revitalization and internationalization of the company that was established in 1871.
40 traditional craft, design and food companies have so far joined the new portal to create a good representation of the very best of Japanese traditional and contemporary craft and hand-made products. The partners include companies such as Wajima Kirimoto, Ando Cloisonne, Indenya Uehara Shushichi and many others.
The more than 700 products on sale cover a wide range of categories such as ceramics, lacquer ware, wood craft, paper craft, beverages, fashion, tableware and many more.
NIHON ICHIBAN has also established collaborations with local government bodies, in projects including promoting the SUMIDA MODERN brand in the Tokyo area, and work with the Greater Nagoya Initiative that promotes the Aichi, Mie and Gifu prefectures.
By the end of 2012 NIHON ICHIBAN targets to represent about 100 companies with 3000 - 4000 products, which would make it the largest online portal for this kind of Japanese products. It is also starting to develop new contemporary products that suit Western lifestyle with Japanese craftsmen. This activity will gradually be expanded over the coming months.
About Chinriu Honten
CHINRIU HONTEN LIMITED, established in 1871 in Odawara, produces and retails Japanese fine food with a focus on products made of ume plums. The company is run by the fifth generation of the Komine family.