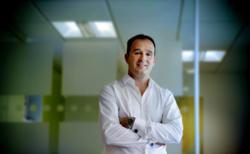 "In the current climate, businesses are facing the twin challenges of really needing to innovate and significantly lower costs. This is where Greentree can provide a rapid payback."
(PRWEB UK) 6 August 2012
"We have deliberately chosen to invest and expand during this recession," says Greentree's UK Managing Director, Harry Mowat. "In the current climate, businesses are facing the twin challenges of really needing to innovate and significantly lower costs. This is where Greentree can provide a rapid payback."
New Greentree partners, who are keen to offer UK companies a better range of solutions to today's business problems, include: Dorset-based iConexx, Norwich's Digital Age, Scotland's Caletech, Cambridge's Applied Business Computers, Worcester's Hoge 100, and Farthinghoe-based Amethyst Associates. They join long-term partner Prerogative, which has been a prime mover in Greentree's UK ascendancy with customers including Yorkshire stately home Castle Howard, charitable organisation CORD, property managers Strutt & Parker, and The Publishers Association.
Greentree UK has also just forged its first technology partnership, with leading UK POS solutions supplier Futura. Futura's POS terminals are installed in thousands of businesses throughout the UK and worldwide – users include Crew Clothing, Cath Kidston, Menarys and Greenwoods. "Our two businesses are a natural fit," says Futura's UK Sales Director, Paul Court. "By teaming up with an innovative ERP provider, we're jointly adding value to the customer by giving them both best-of-breed products, all working together."
Greentree's new partner network has already notched up a spate of customer wins, signing up companies across many business sectors, and even gaining some export success.
Applied Business Computers has streamlined sales order processing, picking, packing and distribution for Deben Group Industries Ltd, who sell outdoor lifestyle equipment including telescopic sights, binoculars, field cameras and clothing to both consumers and retailers. Deben is especially enthusiastic about Greentree's Workflow desktop, and is now equipping its mobile sales staff with iPads, to provide sales analysis on the move for each customer.
The family firm of JR Tusting has been involved in the leather goods industry for over 130 years, and was the first Greentree user implemented by new partner Hoge 100. "Greentree has made their stock control and distribution system much more efficient," says Hoge 100's Director, Stuart Wild. "I can see loads of market potential in the UK for Greentree's Supply Chain & Distribution capabilities. A lot of businesses are looking for integrated systems, and Greentree's total integration is unique in this marketplace."
Caletech has signed up four new customers in succession: Balmoral Knitwear, fish processors Scotprime, fruit & vegetable supplier Ivan Wood & Sons, and commercial interiors specialists Primero Contracts.
Greentree has even helped Caletech become a successful exporter. They recently landed the task of implementing a new Greentree system for Louisiana based, US oil industry personnel company C & D Production, which supplies skilled workers to onshore and offshore oil drilling operations.
Meanwhile, Greentree has another surprise in store. UK businesses will have the opportunity soon to join in a major campaign that will showcase the "know how" and the "can do" – and reward companies that display the best of both.
About Greentree
Greentree has been building business software for more than 25 years, and is used by thousands of companies worldwide. It provides a flexible, fully integrated ERP system geared towards the medium-sized business.