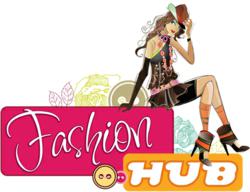 "With beautiful embroidery and colorful fabrics, these bags are creating a fashion craze among the trend setters", says Priya, the founder and owner of Fashion Hub
Atlanta, GA (PRWEB) August 31, 2012
Following the bloom of floral prints and designs inspired from nature, these Ecofairtrendly bags from Fashion Hub not only join the latest fall floral trends, but when dressed with seasonal trend outfits, also become all season favorite.
CHECK OUT THE COMPLETE BAG COLLECTION HERE
Keeping the business values alive, through the new addition of handpicked fair trade bags in the Ecofairtrendly Fashion Mix Collection, this selection ranges from brocade to weaved, cotton, silk and canvas fabric.
Bags are hand crafted using combinations of patterns and designs, linings and colors. Ranging from contemporary geometrical patters to the traditional Asian floral weave designs, and creating intricate pattern by embroidery, the collection has a bit of a vintage and hippie vibe but at the same time the perfect modern accent, completing the look for any fashionista's ultimate fall wardrobe.
From brocade borders and traditional weaves, these bags not only preserve artisan's traditional art, but also contribute in making difference in their lives.
"With beautiful embroidery and colorful fabrics, these bags are creating a fashion craze among the trend setters", says Priya, the founder and owner of Fashion Hub. These bags are very roomy, elegant and practical. Aside from styling and shopping, the bags are versatile and can be used as fun everyday bags.
As with all Fashion Hub products, these bags are shipped featuring their specialty and story behind their art, and are available online at http://www.fashionhubforyou.com.
Launched online in April 2012, Fashion Hub at http://www.fashionhubforyou.com is an online Fashion Boutique presenting unique collection of fair trade and Eco-friendly clothing and accessories. It adds elegance in lifestyles of boutique and earth friendly fashion lovers by bringing its handpicked, rare to find collection from different parts of the world, hence setting new trends in the fashion.