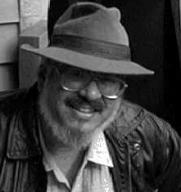 Louisville, KY (PRWEB) August 02, 2012
Martin Vesole's soon to be released book, "Sleeping Truth," is a fictional story with real world geopolitical and theological implications. Oftentimes educating via entertaining is the best method to drive home painful aspects of reality many aren't comfortable facing.Shining a light on challenges and encouraging new ways of thinking both in doctrine and structure is the driving force behind launching The Shalomist Movement.
"The American Jewish community is in grave danger of disappearing, even though we are safer, wealthier, and have greater political influence than our ancestors ever imagined," stated Martin Vesole. "The Jewish community has achieved equality in almost every conceivable measure in modern society, yet our numbers continue to decline. While we are no longer victims of any outside force we are truly setting up a scenario for self extinction, by own own hand," warned Vesole.
"One Harvard study projects that if current demographic trends continue, the American Jewish community could shrink from over five million to less than one million by 2076. This is partially explained by Jews having the lowest birth rate of any religious or ethnic community in the US. Couple that with the growing trend of interfaith marriage and assimilation and we have cooked up a recipe for a disaster of epic proportions," Vesole warned.
"The great German philosopher, Georg Wilhelm Friedrich Hegel, taught about a thesis meeting an antithesis, and the confrontation of the two forming a new synthesis. This is the problem of Judaism today. Traditional Judaism is the thesis, living in the open society of America is the antithesis, and now a new synthesis of Judaism is needed if Jews are to survive. Traditional Judaism is not working and needs to be modernized. Jews have faced, and won many battles for survival throughout history, yet we are completely unprepared to confront the newest and most lethal danger yet."
"The conversation about the future of Judaism needs to accelerate to the point where the Jewish community is more committed to reaching a new synthesis than defending existing structures and theologies, which are outdated and are increasingly unappealing to successive generations of Jews in this country," declared Vesole.
"The Shalomist believes that it's possible to forge a fresh path that might include such Kabbalist and Eastern religion beliefs as reincarnation, yin-yang, and karma. The growing popularity of these concepts among American Jews over the past 25 years has already served as a viable beta test confirmation that they are appealing. I believe that these concepts can be meaningfully and comfortably incorporated into mainstream Jewish doctrine," Vesole concluded.
About Martin Vesole
Martin Vesole is a 64 year old attorney who attended Washington University in St. Louis and graduated from the De Paul College of Law in Chicago. He lived in Israel for two years attending the Hebrew University in Jerusalem and working on a kibbutz famous for manufacturing the Naot sandal line.
Martin worked as a legal writer for Commerce Clearing House in Chicago and also served as President of Temple Menorah and remains on the Board of Directors presently. He's divorced with a stepdaughter and two grandchildren.
About the Shalomist Movement
The mission of the Shalomist Movement is to open hearts and minds to broadening the Judaic doctrine to attract many who have left and revitalize it for all Jews.
The root letters of Shalom mean "completeness" and "wholeness." Judaism needs to stretch to become more complete and whole by looking outside itself and being open to adopting ideas from the secular world and other religions that are compatible with Jewish thinking. While the primary focus of the Shalomist Movement is on broadening Judaism, it also teaches that there is much we can learn from others, and that building bridges of commonality is the start to a greater spiritual evolution based on global unity versus historical division.