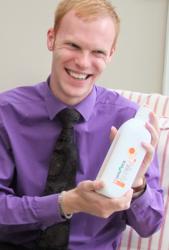 Lift yourself with Matol Km
(PRWEB UK) 1 August 2012
Comedian Ruby Wax's ground breaking documentary 'Mad Confessions' was recently shown on Channel 4.
Campaigning to break down the stigma that still surrounds mental illness, Ruby says "I've become the poster girl for mental health".
We see Ruby exploring her life-long battle with depression and goes back to the places that were important to her, including the Priory Hospital.
But can diet or even a convenient food supplement help depression? Matol Km, a little known herbal tonic of 13 herbs and 5 minerals has many fans worldwide. Chris Langley, of Matol UK says: 'many people write to us to say how Km has helped them.'
Micki Clark, 45, from Parker, USA wrote: 'I was worried about my desire for alcohol every night and my lingering depression. I was also surprised at not feeling good. I've always felt healthy and pretty optimistic.'
She continues: 'I didn't know what the problem was so I had my hormones checked, my blood checked and a physical. Nothing turned up except for very low potassium levels. But my unease persisted. I had very little energy, more desire for alcohol and sugar, and a light depression that seemed unrelated to anything.'
'I started Matol Km just about three weeks ago and within three days, no depression! I wasn't sure that was related to Matol Km so I stopped taking it for five days. Depression came back. Then after starting Km again after another week- very little desire for alcohol and sugar. Now one week later, my energy levels are back, no depression and I don't desire alcohol like I did just a few weeks ago.
I am very pleased so far.'
Micki's story, amongst many others, can be read at the Matol UK website.