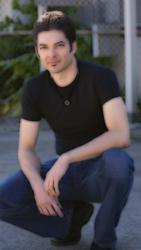 Secrets to Pick Up Women Revealed In New Report
San Mateo, CA (PRWEB) August 02, 2012
"Too many men try to attract women on the fly or with some outdated concept of what works," Carlos Xuma says in his report on secrets to pick up women. "What might have worked for a guy's father and grandfather isn't going to work anymore. Women don't want to be asked out to dinner and a movie. In today's dating world, it's a whole new ball game."
So, what exactly does work?
Xuma, who is an expert in the dating world, has come up with some strategies that are proven effective in picking up women. He outlines specific details in his new report on how to pick up women.
"A lot of guys don't realize that teasing is an extremely effective method of pick up," Xuma says in his report. "But it must be done with finesse. There is a fine line between insulting a woman and teasing her. Learning how to do it exactly right takes a little bit of time and effort, but ultimately will pay off exponentially."
Another secret to how to pick up women that Xuma reveals in his report is that men must exhibit alpha male traits if they want to be attractive to women.
"In a lot of ways, knowing how not to act is the key to learning how to exhibit alpha male traits and attitudes," Xuma explains in his report. "For instance, acting needy or wimpy is the opposite of alpha male behavior. Sometimes it is just as important to know how not to act, as it is to know how to act."
Alpha male traits, such as confidence and authority are something that every man should adopt if he wants to be successful in the dating world, Xuma says in his report.
"The hands down best part about learning how to pick up women is that these traits and behaviors and attitudes that are necessary to attract women are also beneficial in the rest of a man's life," Xuma says. "In other words, these tips and behaviors that men learn to adopt and make a part of their personality then help them succeed in all areas of their life, including their friendships and work relationships."
Carlos Xuma has appeared on ABC and CBS television and shared his expertise as a dating expert and has been featured in, and authored, numerous books and articles, including The Bad Boy Formula, Secrets of the Alpha Male and the Girlfriend Training program. He also taught hundreds of men how to attract women. He has spent the last decade devoting his life to making men successful in the dating arena and is known for his website, http://www.attractwomen.com. His expertise ranges from approaching women, to asking women out, to attracting women and how to text a girl. For more information, visit Carlos Xuma's website at http://www.carlosxuma.com.