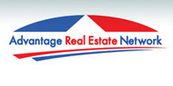 (PRWEB) August 15, 2012
Alan Fishman, Miami's premier real estate agent, is now listing several new properties on his website. Among these is The Bellini, a colossal twenty-four story residential building that is currently being rented and sold to the Bal Harbour elite. It sits comfortably on the edge of the Atlantic Ocean and boasts the highest quality in beach living. The building features eighty-one luxury homes ranging from 3,000-9,000 square feet, planting them firmly as some of the largest homes that Bal Harbour has to offer.
The Bal Harbour area lies just thirty minutes from the Miami International airport, and is situated just twenty minutes away from the glamour of South Beach and forty minutes away from the world renowned Palm Beach. The location coupled with the state-of-the-art fitness center/spa, the unobstructed balcony views, and the gorgeous on-site Italian style gardens make The Bellini one of the finest in luxury living.
The Bellini is just one of the many modern living areas available on the market. In the Bal Harbour area alone, http://www.alanfishman.com lists the One Bal Harbour and the Grand Palms as two more potential residences, and available properties extend all the way out to the Aria and the Onyx2 in Miami.
About Alan Fishman
Alan Fishman spent his childhood in Miami, so as a Miami Real Estate agent, he has been expanding his knowledge of the South Florida area for many years. Alan is a self-made entrepreneur of Florida real-estate, has over twenty years of marketing and sales experience, and sticks to his belief that South Florida is one of the best areas in the world to invest in real-estate.