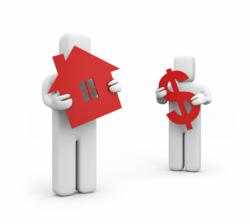 The new rules will put some buyers' right out of the market. Especially ones that are first time buyers need to be very wary of how they handle the new mortgage situation.
Toronto, Ontario (PRWEB) August 03, 2012
In June 2012, Federal Finance Minister Jim Flaherty made an important announcement on changes to Canadian mortgage qualifying rules. Industry analysts and experts at SMI are still trying to figure out why the whole country had to bear the brunt of something that was affecting only some isolated areas in two cities.
According to Marcus Arkan, the CEO of Syndicate Mortgages, the Federal Minister has not considered Canadian markets that don't suffer from any such conditions. According to the Toronto Real Estate Board's website, there are markets that are experiencing growth. For places like this, Flaherty's changes are looked upon as a bad move that will likely aggravate the shortages within these markets.
Financial data taken from the first quarter of 2012 proves this fact. Real-estate data published by saskatchewanrealestate.com points towards an upward price pressure along with a 12% decrease in listings. Ttorontorealestateboard.com also revealed similar trends regarding the Toronto market. Many of these places have been struggling since 2008 and the new rules may cause a decrease in the number of buyers as their already lagging markets slow down further.
During a collaborative meeting between the Ministry of Finance and the officials at Saskatchewan Housing Corporation, the government agreed that the different housing markets within Saskatchewan shouldn't be subjected to the same rules as all of their underlying conditions are different.
Although the new policies are being touted as the best thing for the local housing market, Marcus Arkan suggests that these will have an adverse impact on communities, local economies and for those seeking to fulfill their dreams of owning their own home.
Mr. Arkan shared that there may be unclear motives behind the changes to the rules governing federally insured residential mortgages, including a reduction in the maximum mortgage amortization period from 30 years to 25 years.
He said, "Despite the rising concern regarding the housing activities in a number of Canadian markets, we never foresaw the need for additional tightening of mortgage regulations at this point of time." He also stated that markets experiencing strain are actually being abused by overseas investors, not Canadian buyers.
He also stresses that there is a real need for mortgage and brokerage houses to join to address ways of improving the supply of quality rental accommodation and help Canadians realize the dream of home ownership.
"The changes to mortgage rules may be considered as an impediment in access to quality of life for many Canadian families. We at SMI feel that there is a real need to reconsider the recent changes."
About Syndicate Mortgages Inc.
Syndicate Mortgages Inc. is one of the leading Canadian mortgage brokerage firms. Founded in 2008 in Ontario, the company specializes in residential, commercial and construction financing across Canada. With years of experience and expertise in the mortgage industry, and access to an array of lending institutions across Canada, Syndicate is known for finding the best mortgage rates for their customers. Syndicate has ten branch locations across Ontario.