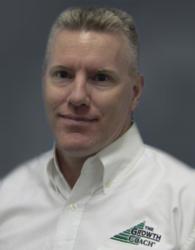 Miami, FL (PRWEB) August 13, 2012
A passion for helping people achieve their greatest potential in both business and personal achievement was the motivation for Ralph Barnes, a recently retired military officer, to devote the rest of his career to coaching others. As the new president of The Growth Coach Miami, Barnes has a remarkable wealth of business and life experience to share.
During his tours of duty in Germany, Bosnia, Iraq, Haiti, Afghanistan and various stateside assignments, Barnes skyrocketed through the ranks from Marine boot camp to the rank of Army Major in near record time. His work in technology acquisition, project and contract management, resource deployment and strategic international relations made him highly visible and sought after for business counsel, mentoring, and coaching for military leaders as well as private sector business professionals.
"I have a special respect and appreciation for small business owners," Ralph says. "My background is humble, and I had to work long and hard to reach my goals. I identify with and admire those who have had the courage and dedication to build a successful business. What I have seen, though, is too many business owners getting caught in the clutter, derailed by distractions, and messing with the mundane. They can end up feeling overwhelmed, overworked and unhappy. My goal is to work with local business owners and leaders and coach them to manage their businesses more effectively and efficiently, and at the same time balance their professional and personal lives."
Solving complex problems is a strength that Barnes likes to exercise. He has more than 20 years of experience with strategic planning, overcoming difficult challenges, and balancing a demanding schedule and personal life. His education – a BS in sociology, a Master's Degree in Business, certification as a Business Coach–was all achieved with honors during full time military assignments. His expertise is even more noteworthy. He's known and recognized as a gifted leader and speaker who values integrity and principled visions.
"Being in the military really capitalized on my purposeful, goal-oriented focus and accountability attributes. The Growth Coach process uses that same reality for helping others reach their potential," Barnes added. "I'm looking forward to dedicating my time to helping business owners and managers examine the current reality in their business and personal lives and developing a road map to help them achieve their goals."
Ralph Barnes can be reached at 912 271 7461 or R.Barnes(at)TheGrowthCoach.com.
About The Growth Coach
Founded in 2002, The Growth Coach is the only pure business and sales coaching franchise system with the single purpose of helping drive success and balance the lives of business owners and professionals. Their goal is to help clients gain greater focus so they can work less, earn more and enjoy more fulfilling lives. They help clients to transform their mindsets and behaviors to achieve superior and sustained results. Clients include small business owners, franchisees, self-employed professionals, high-end sales and financial services professionals, and sales teams and management teams from businesses of all sizes. The Growth Coach operates in more than 140 markets across North America. For more franchise opportunity information, visit http://www.thegrowthcoach.com.