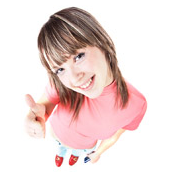 A great way to earn some extra money is to undertake a little bit of modelling
London, UK, 1 August 2012 (PRWEB UK) 1 August 2012
Balancing teen modelling and schoolwork is all part of growing up say the team at UK Model Agencies.
'If you're seriously thinking of taking on modelling because you're sick and tired of being told what to do by teachers,' says Stevie Lake, marketing manager for UKMA, 'then don't expect modelling could be a way out.' He goes on to explain,' modelling is really hard work and you still need to have qualifications to go back to school or to back you up in case the modelling at the falls through. Looks can let you down but your brain never will.'
With a website going from strength to strength, reporting more unique visitors than ever before, the team at UK Model Agencies have decided that now is a good time to open the page about teen modelling and schoolwork, to coincide with the school holidays.
'Most students will have decided whether they are returning to full-time education or trying to get the job,' says Jim Dawson, Chief Press Officer at UKMA.' For those who are still at school, a great way to earn some extra money is to undertake a little bit of modelling to see if they like it. Don't ever do anything hasty and pack in school because you think you've had enough. Teen modelling and schoolwork is a balance you will have to learn to do and it's going to be seriously hard, probably a lot harder than it looks, but it also should be a whole lot of fun.'
Jim explains the website has wanted to tackle the teen modelling market, due to the growing number of emails the successful website gets from concerned parents. 'Modelling is really at its peak at the moment for teenagers and children, the school holidays often bringing on boredom but also dreams and aspirations are realised as kids stay at home and watch more and more TV. No doubt parents are concerned that the workload may be too much for a model if they are still at school. It's great to have a hobby that can earn you some money, what's not so great is having to still stay on at school and getting the qualifications you need in case your looks fail you in later years.'
Both Stevie and Jim have seen lots of teen models start off well in the industry and think they are coping with the pressure of the workload, but in reality it is a lot harder than they actually thought. Some vital advice they would give is if a model is in the middle of doing exams, that perhaps they should consider turning down model jobs around revision time.
'A model needs to consider their future and modelling at the moment maybe the best thing since sliced bread, but have they thought that maybe their looks could fade in time? They need to ask themselves if they want to do this sort of work as a full time career. If they do, no matter what, then, there are lots of different types of modelling they can do to branch out into but they do need their parents on board at all times.'
He explains that if a model is under the age of 16, then they can't go to any photo shoots or casting sessions without a parent or guardian present.
'If you're a model and are concerned about your model and schoolwork, then you need to buckle down and put effort into both. If you can prove that you can manage the two together then you really could have modelling as a career one day and we wish you the best of luck in the world.'
UK Model Agencies are full to bursting with all the latest advice on teen modelling jobs, the latest model scams to be aware of and general information about the modelling industry, essential to any aspiring model. Visit http://www.ukmodelagencies.co.uk regularly to keep up-to-date and always informed.