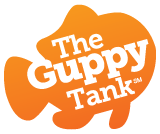 Corona Del Mar, CA (PRWEB) August 06, 2012
The Guppy Tank℠ is like the ABC television show "The Shark Tank" without the cameras and drama. Its purpose is to find and provide investments and loans to companies that are already operating businesses in Southern California, but are looking for the financial help needed to grow and expand. Candidates will be required to submit online applications beginning July 30 – Oct. 15, 2012 and selected finalists will then present their business and ideas to a group of investor "Guppies" who will award funds in the form of equity investments, loans or a combination of both. The final event will be held Oct. 25, 2012 at the Balboa Bay Club in Orange County, California.
"The Guppy Tank was created as a way to reach out and help local businesses get the funding that they need," says Darrin Ginsberg Guppy Tank founder. "We want to find businesses that will have a positive impact on the local community, have a real passion for what they do and then help them take their business to the next level."
Program sponsor licensed California lender Super G Funding, LLC (DBA BizCash) has designated a minimum of $500,000 or more for a funding pool from which money will be awarded to at least two and up to ten small business owners. In addition to the funding each of the recipients will be given the opportunity to work with the Guppy investors and receive advice on how they might best grow their businesses.
Businesses and persons who wish to apply to be a part of this program must operate a for-profit organization located in the Inland Empire, Los Angeles, Orange and San Diego counties that has been engaged in their current business activity for at least one year and employ no less than 75 people.
Applicants must first visit the website at http://www.theguppytank.com and complete an application that will include answering such questions as what makes their business unique, how they would utilize the funds, identifying the challenges faced by their business, and what about their team makes them successful.
At the end of the application period, the Guppies will review these applications and select potential candidates who must then appear before the Guppy panel and present in person the reasons that they should be awarded the funds. Following this process, winners will be chosen and awarded investment funds in the form of equity investments, cash flow loans or a combination of equity and loans.
"This will be a great opportunity for small Orange County businesses to get the financial boost that they need," added Ginsberg. "We all know that money can be very tight these days, but we think that there are a number of small operators out there who just need a little leg up. We think that by giving them this chance it will not only benefit them but also the community that we live in as well. It is a win-win situation for everyone."
For more information on how to participate in The Guppy Tank competition please go to http://www.theguppytank.com