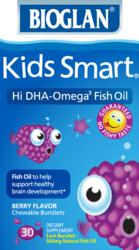 "Soleil not only is an advocate for healthier and greener living, but as a busy mom knows the importance of providing the best in nutrition for her family. The Bioglan and Sambucol lines are perfect fits for her."
San Diego, CA (PRWEB) August 02, 2012
PharmaCare US, Inc., a leading manufacturer of natural health products, is pleased to introduce Soleil Moon Frye as National Spokesperson for its Bioglan and Sambucol lines of products.
Soleil Moon Frye, who charmed audiences playing the title role of the 80s TV show "Punky Brewster," recently released her book Happy Chaos, about her adventures in parenting and raising her two little daughters. Additionally, Frye is the co-founder of The Little Seed, an eco-friendly children's clothing line and boutique that not only sells clothes but also educates children on where their clothes come from, and the creative force behind moonfrye.com, a fast-growing parenting portal for families around the world.
"We are absolutely thrilled to be working with Soleil as our National Spokesperson," said Toby Browne, Chairman of PharmaCare. "Soleil not only is an advocate for healthier and greener living, but as a busy mom knows the importance of providing the best in nutrition for her family. The Bioglan and Sambucol lines are perfect fits for her."
Bioglan products include Kids Smart Omega 3 High DHA Fish Oil Burstlets, and Super Fish Oil. Sambucol® is the Original Black Elderberry Extract, used for decades worldwide to help boost the immune system.
PharmaCare products can be found in drug, grocery and health food stores nationwide.
For more information contact Art Rowe-Cerveny, Marketing Manager, Americas for PharmaCare (858- 997-1156 x502 or art.cerveny(at)pharmacareus(dot)com) OR visit http://www.pharmacareus.com