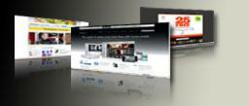 (PRWEB) August 21, 2012
Compare Music Download Sites has announced the addition of a comprehensive ratings system to its popular music site comparison listings. Compare Music Download Sites offers an at-a-glance comparison of some of the most popular sources for music downloads as well as in-depth reviews. The addition of the star rating system allows customers to quickly compare key features across the sites.
The rating system evaluates sites on ease of use, special offers, customer service, cost, selection, and the availability of a free trial. These features are commonly cited by customers as contributing factors when they choose a favorite source for legally downloaded music.
"Trying to find a trustworthy, legal source for music downloads can be a challenge, so we wanted to give our users an intuitive, easy way to compare various sites and choose the one that best fits their needs," explains Bobby Bisciglia, owner of CompareMusicDownloadSites.com. "Our ratings system puts key features of each site in an easy-to-read format." Users can also read in-depth reviews of each of the listed sites for more insight into how ratings were established, and for a more thorough understanding of each site's strengths and weaknesses.
For more information about Compare Music Download Sites, visit http://www.comparemusicdownloadsites.com.
About: Compare Music Download Sites is a popular site where users can compare various legal music download sites. With a comprehensive ratings system and in-depth reviews, users can make an informed choice about which service is best for them.