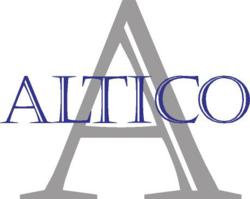 Scribe & Altico integrated Microsoft Dynamics GP and CRM, replacing clunky spreadsheets
Marlborough, MA and Manchester, NH (PRWEB) August 01, 2012
Five years into the relationship between Scribe and Altico Advisors, it is clear that the partnership has paid off for both companies – and for their clients. As more companies get serious about migrating their ERP and CRM business processes into the Cloud, they are turning to the Scribe-Altico Advisors partnership to help guide them through the journey.
"The best thing about working with Scribe is that they are a strategic partner for us, as we make this move into the cloud," says Altico president Mike Kean. "Our years of using Scribe have not only brought us to Elite Partnership status, but they have given us the deep knowledge of how Scribe's tools work because of our experiences guiding clients through implementations of Scribe Insight. There's a synergy there that is only created when you actually sit down and put the time in. The result is that we can go and work with our clients knowing that we have this solid foundation under us, knowing that we don't have to start from scratch every time."
Altico Advisors' clients benefit from this deep partnership because it means that they don't have to develop all the solutions or hire all the programming staff themselves – clients as diverse as a high-tech medical device manufacturer, a beloved grocery store chain, and an iconic baseball team, have all found that the Altico-Scribe combination saves them time and money – and gives them the peace of mind to concentrate on running their business more efficiently.

Andreas Hettich GmbH & Co. makes precision centrifuges for cutting-edge medical clinics and research labs. The biotechnology boom increased demand for their precision products, and Hettich found itself growing at an exponential rate. The big new challenge: Connect their customer service and sales requests with their manufacturing and inventory system. The goal: Make the right equipment and then guarantee delivery to the right place at the right time – a task complicated by their far-flung distribution and supply chains spread across multiple continents. Scribe and Altico Advisors integrated Microsoft Dynamics GP and CRM, replaced clunky spreadsheets with ERP and CRM integration, and migrated the data from conflicting databases into one SQL database.
"When your dreams come true and your business takes off, things suddenly start getting more complex," said a Hettich company spokesperson. "Scribe and Altico made it simple to move from the manual processes we had been using to a more automated way of doing things that allows us to concentrate on maintaining our exacting standards of quality while still ramping up production."
Roche Bros. is a Massachusetts-based family-owned chain of grocery stores that consistently wins accolades from their customers for quality and exceptional service. Their challenge: Manual processes limited access to crucial information. Scribe and Altico centralized their inventory control and reporting, and integrated their Point of Sale (POS) data with their employee timecard data to identify peak hours in the store – allowing Roche Bros. to open new stores with just the right level of staffing. The result: Costs were minimized without compromising their customers' shopping experience.
"In the supermarket business, we know that visibility and transparency are absolutely essential – if customers can't see it, or understand what goes into it, they don't buy it," says Kevin Barner, CFO for Roche Bros. "What Altico and Scribe did was bring that same kind of transparency to our business. Senior management can now easily see all the way down into the business processes, and reduce the manual processes and inefficiencies that were clogging up the system."
Time after time, the partnership between Scribe and Altico Advisors helped clients work more efficiently and profitably. Scribe's products allow companies to update their technology without having to pay for a major customization or development effort. Streamlining technology and flattening applications so that they can talk to each other creates efficiencies, and decreases what is otherwise a daunting business risk. Altico Advisors is key to helping businesses understand that the path to the future need not be quite so intimidating.
"As more business processes move into the cloud, Scribe's cloud platform services in the areas of replication and synchronization, are going to be called upon more and more to help companies migrate their operations from local installations," said Lou Guercia, Scribe's president and CEO. "Scribe's ongoing partnership with Altico Advisors ensures that clients will be able to progress down that path without having to bring their business to a screeching halt, just to make the changeover."
"We take a somewhat different approach from other vendors in terms of going in with a roadmap or a diagnostic evaluation," says Jim Hickey, Altico's vice president and solution architect. "Before we make a recommendation to our clients, we work hard to ensure that Microsoft Dynamics GP and/or CRM are a good fit. That last thing we want is to force a company into an application that isn't right for them. Satisfied clients are our top priority, and using Scribe helps us establish a long-term business and advisory relationship with those clients."
About Altico Advisors
Headquartered in Massachusetts, Altico Advisors implements and supports business, financial, and customer management software solutions for mid-market enterprises, primarily throughout New England. Altico is a Microsoft Gold Certified Partner specializing in Microsoft Dynamics GP (Great Plains), Microsoft Dynamics CRM, Business Intelligence (BI), and SharePoint systems for manufacturing, distribution, software development and service companies. In addition, Altico provides a wide variety of consulting and advisory services, such as outsourced financial services, business and IT strategy alignment, software selection, and business analytics. For more information, please visit http://www.AlticoAdvisors.com, follow Altico Advisors on Twitter, and subscribe to the Altico ERP and CRM blog.
About Scribe
Scribe Software is the leader in CRM data integration solutions, helping businesses maximize their investments in CRM, ERP, industry applications, and other data assets. With over 12,000 customers and 1,000 partners worldwide, Scribe is a proven provider of cost-effective, reliable data solutions that give a competitive advantage to businesses large and small. With a range of offerings covering cloud, hybrid, and premise integration needs, Scribe has solutions that span a wide array of industries including Financial Services, Life Sciences, Manufacturing, and Media & Entertainment. For more information, please visit http://www.scribesoft.com, follow Scribe on Twitter, or subscribe to the Scribe Blog.