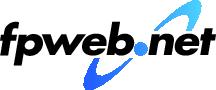 Our private cloud hosting solution, the SharePoint Cloud is built for SharePoint speed, completely customizable, highly available and protected with serious security...Rob LaMear IV, CEO and Founder of Fpweb.net
Hoffman Estates, Illinois (PRWEB) August 01, 2012
CIOsynergy, a provider of thought-leading conferences, today announced that Fpweb.net will be a key sponsor of its event on August 23, 2012, at The Palmer House Hilton hotel, in Chicago.
Hosting Microsoft SharePoint is Fpweb.net's sole focus. The trusted SharePoint Hosting providers have been with SharePoint since the platform was introduced and Fpweb.net's careful blend of expertise and experience has made them the premier SharePoint Hosting provider.
"We are thrilled to have Fpweb.net at CIOsynergy Chicago. As leading provider of SharePoint Private Cloud Hosting, their presence will provide event attendees with an additional layer of industry insights and thought leadership," says Patrick Mason, Director of Communications and Marketing.
"Our private cloud hosting solution, the SharePoint Cloud, is built for SharePoint speed, completely customizable, highly available and protected with serious security. Fpweb.net is trusted all over the world to provide enterprises the best value for their time and money. When you put our talent on your team, we make it easy to lower your total cost of ownership and bring the focus back on your business," says Rob LaMear IV, CEO and Founder of Fpweb.net.
CIOsynergy Chicago is an exclusive opportunity for leading local CIO and IT executives to network and brainstorm daily hurdles in an unparalleled learning environment under the umbrella of the co-creator of Twitter, keynote of the event Dom Sagolla. He helped build Macromedia Studio, Odeo Studio, the original Twitter, Adobe Creative Suite, and now produces iPhone apps with his company DollarApp in San Francisco. Attendees will get a lesson in business innovations collated over a career of experience from Dom, a serial innovator that has walked the line from concept to creation several times.
At CIOsynergy Chicago a panel of leading CIOs moderated by Scott Shuster, will share and explore how CIOs can be successful in their role. Mr. Shuster has led virtually every Business Week CEO, CFO, and CIO conference held since the founding of the magazine's events group more than 100 of the world's most prominent gathering of large company leaders and senior executives.
Open to Fortune 500's and mid-market enterprise, CIOsynergy's events gathers senior executives from the office of the CIO, including Directors, VPs, Chief Architects, CTOs and CIOs.
For more information about or to participate in CIOsynergy Chicago, visit: http://fpwebnet.CIOchicago.com, or contact Araceli Delgado, Project Coordinator at aracelid@ciosynergy.com or 1.847.278.2213 ext. 899.
About CIOsynergy
CIOsynergy provides a platform that brings together the thought leaders of IT through events that incorporate face-to-face meeting opportunities, panel discussions, think tanks and keynotes, and C-suite networking programs.
Previous events have attracted C-suite leaders from companies such as Wal-Mart, Salesforce, Home Depot, Bank of America, Forbes Media, Wells Fargo, Shell, Allstate, Farm, Career Education Corp, Pepsi, Sara Lee, Kraft, BP, Loyola University, Kaiser Permanente, Mayo Clinic, and Walgreens.
The company operations nationwide and has previously partnered with sponsors such as IBM, 3com, VMware, Unisys, Hitachi, Oracle, SunGard, Dell, Google, Amazon, and HTC among 100's more.
About Fpweb.net
Fpweb.net is the leading provider of SharePoint Hosting services. As the premier SharePoint hosting experience, Fpweb.net couples their dedication and unrivaled expertise of Support & Customer Care with over a decade of SharePoint experience. Fpweb.net's mission is to provide the best SharePoint Hosting experience in the world. Fpweb.net cultivates the best SharePoint experts around to add to their deep experience in hosting the Microsoft platform. As a 'SharePoint Hero for Hire' Fpweb.net provides a powerfully fast, seriously secure and always reliable SharePoint Private Cloud that is custom-fitted to your company's needs. Fpweb.net takes care of SharePoint so you can take care of business.