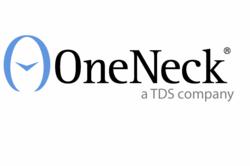 OneNeck's presence at CIOsynergy Chicago will provide attendees with an additional layer of industry insights and thought leadership. Patrick Mason - Dir. of Communications and Marketing | CIOsynergy
Hoffman Estates, IL (PRWEB) August 03, 2012
CIOsynergy, a provider of thought leading conferences, today announced that OneNeck IT Services will be a key sponsor of its event on August 23, 2012 at The Palmer House Hilton hotel, in Chicago.
OneNeck IT Services, is a leading provider of hosted application management, managed hosting, cloud services, infrastructure and colocation services for mid-size organizations. OneNeck supports a variety of enterprise applications, including ERP systems such as Oracle E-Business Suite, JD Edwards, Microsoft Dynamics AX, and Baan. Their comprehensive service portfolio consists of cloud-enabled application and database management, operating system and server management, disaster recovery, desktop support, managed backup and storage, network management, data center management and 24/7 customer support. Based in Scottsdale, Arizona, OneNeck owns and operates several U.S.-based data centers from where services are provided to users worldwide.
"We are thrilled to have OneNeck as a key sponsor of our CIOsynergy Chicago event. As a leading provider of cloud-based hosted and managed services, their presence will provide event attendees with an additional layer of industry insights and thought leadership," says Patrick Mason, Director of Communications and Marketing.
CIOsynergy Chicago event is an exclusive opportunity for leading local CIO and IT executives to network and brainstorm daily hurdles in an unparalleled learning environment under the umbrella of the co-creator of Twitter, keynote of the event Dom Sagolla. He helped build Macromedia Studio, Odeo Studio, the original Twitter, Adobe Creative Suite, and now produces iPhone apps with his company DollarApp in San Francisco. Attendees will get a lesson in business innovations collated over a career of experience from Dom, a serial innovator that has walked the line from concept to creation several times.
At CIOsynergy Chicago a panel of leading CIOs moderated by Scott Shuster, will share and explore how CIOs can be successful in their role. Mr. Shuster has led virtually every Business Week CEO, CFO, and CIO conference held since the founding of the magazine's events group more than 100 of the world's most prominent gathering of large company leaders and senior executives.
Open to Fortune 500's and mid-market enterprise, CIOsynergy's events gathers senior executives from the office of the CIO, including Directors, VPs, Chief Architects, CTOs and CIOs.
For more information about or to participate in CIOsynergy Chicago, visit: http://oneneck.CIOchicago.com, or contact Araceli Delgado, Project Coordinator at aracelid.ciosynergy.com or 1.847.278.2213 ext. 899.
About CIOsynergy:
CIOsynergy provides a platform that brings together the thought leaders of IT through events that incorporate face-to-face meeting opportunities, panel discussions, think tanks and keynotes, and C-suite networking programs.
Previous events have attracted C-suite leaders from companies such as Wal-Mart, Salesforce, Home Depot, Bank of America, Forbes Media, Wells Fargo, Shell, Allstate, Farm, Career Education Corp, Pepsi, Sara Lee, Kraft, BP, Loyola University, Kaiser Permanente, Mayo Clinic, and Walgreens.
The company operations nationwide and has previously partnered with sponsors such as IBM, 3com, VMware, Unisys, Hitachi, Oracle, SunGard, Dell, Google, Amazon, and HTC among 100's more.
About OneNeck IT Services:
OneNeck® IT Services Corporation, is a global leader for hosted application management, managed hosting, cloud services and infrastructure services. OneNeck supports a variety of enterprise applications, including ERP systems such as Oracle E-Business Suite, Baan, JD Edwards, and Microsoft Dynamics AX.
OneNeck's comprehensive product portfolio includes: application, database and network management, data center management, disaster recovery, virtual machine management, managed backup and storage, and 24/7 customer support. Global solutions enable OneNeck customers to improve system performance and leverage their enterprise applications to deliver measurable business benefits. For additional information, visit OneNeck IT Services at http://www.oneneck.com.
TDS Telecommunications Corp., a wholly owned subsidiary of Telephone and Data Systems, Inc. a Fortune 500® company, holds management responsibility for the operations of OneNeck IT Services Corp., VISI Incorporated, Vital Support Systems, and TEAM Technologies, LLC through TDS Hosted & Managed Services, LLC. Visit teldta.com, http://www.visi.com, vitalsupport.com and http://www.team-companies.com for more information.