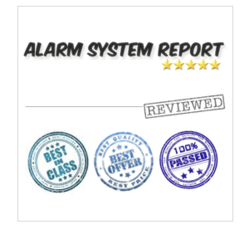 Home automation can easily offset the price of a home alarm system within a year by reducing home energy costs
Reston, VA (PRWEB) August 14, 2012
Home automation is revolutionizing the way people secure their homes. It is taking all of the guesswork out of home security and is alleviating many previous worries homeowners had when it came to the best alarm system for the home.
For instance, homeowners no longer have to worry about forgetting to set their alarms, because they know their home automation system can turn their alarms on for them. Busy homeowners know that no matter how stressful their days are, they will always come home to a safe and secure home.
Unfortunately, many homeowners simply do not understand how home automation can help them. Nervous buyers end up missing out on all of the benefits of home automated security because they simply don't know what's available to them.
Worse still is the fact that many home security experts have not kept up with the latest advancements in home security technology. These experts inadvertently hurt consumers by giving them false information on home automation technologies.
In addition to this, not all alarm companies offer automated home security. This means that consumers who only visit alarm system companies that don't offer home automation might never even find out that this type of home security exists.
Luckily, websites like AlarmSystemReport.com are stepping in to help customers make this vital home security purchase. AlarmSystemReport.com has reviewed all of the top alarm system companies and has provided this information on their website at no cost to the reader.
This website is constantly being updated with the latest alarm system reviews. As a result, readers know that every time they visit the site, they will be exposed to the latest home automated security information.
AlarmSystemReport.com isn't just an automated home security reviews website either. This website gives its readers detailed information on monitored alarms, unmonitored alarms, wireless home alarm systems, wired security alarms, cellular security alarms, and even DIY security alarms.
Readers will even find helpful reviews on the different home alarm system companies on the market. This means that readers can find a security company as well as a great home automated security alarm system all on one website.
Because of this, readers are saving both time and money by not having to browse through hundreds of websites just to find the right alarm system and alarm company for their home. They are getting everything they need from one website and by coming back to the site on a regular basis, they are keeping abreast of the latest technologies on the market.
For more information on our alarm system reviews, please visit AlarmSystemReport.com