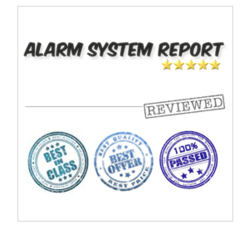 DIY alarm systems are the new craze the companies that offer these solutions are snatching up business from companies that failed to follow the trend
Reston, VA (PRWEB) August 10, 2012
For a while it seemed as if the DIY generation had died out with the WW2 generation. Of course people were still doing things themselves, but not in the great numbers in which people used to do home projects themselves. Part of this was because economies of scale made it much less expensive to buy a finished product. Consumers didn't want to invest the time and effort into doing projects themselves when it was cheaper just to buy the finished product. Another reason people shied away from doing projects themselves was because new technologies had made it harder and harder for people to do things themselves.
However, the DIY crowd has finally caught up with technologies and it has become easier and easier for people to take on their own home projects. Vloggers and bloggers are showing people how to do all sorts of tasks themselves and people have gained a renewed interest in doing so. Not only this, but companies are increasingly becoming more aware of the fact that people like to do things themselves.
AlarmSystemReport.com has reviewed many top security companies that specialize in selling DIY alarm systems. This is great for the companies and great for the consumers looking to get a new alarm system. The reason this has been great for the companies is that they no longer have to have local staff to service and install alarms. The reason this has been great for consumers is the fact that the DIY'er now has companies they can buy from.
Forward-thinking review sites like AlarmSystemReport.com have taken it upon themselves to add DIY availability to their ratings systems. This website has independently audited all of the top alarm system companies and rated them in terms of customer service, DIY availability, cost, and a few other important factors that consumers will want to know about before buying a new home alarm system.
While many alarm system companies have caught onto the fact that DIY capabilities are important to the consumer, most review sites have not. They rate the companies on all sorts of less important variables and leave out whether or not the alarm system can be installed by the consumer. As a result, people that want to save both time and money are turning to AlarmSystemReport.com to get all of their alarm system reviews.
To find all of companies offering DIY alarm systems, please visit AlarmSystemReport.com today.
###