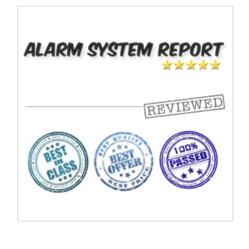 Wireless alarm system companies are dominating the industry and there are a few names we were surprised to see at the top of our rankings.
Reston, VA (PRWEB) August 13, 2012
Wireless alarm systems have now become the most sought-after alarm systems on the market. These systems are great because they allow people to install their systems without running wires through walls or overtop of carpets. Also, they ensure that criminals can't just cut a wire to disable a security system.
Many tech savvy companies have dramatically benefited from customer's wanting to use wireless systems over wired systems. Conversely, many other companies have been hurt by this change in technology. Companies that could not keep up with the technology can't even compete for the business of wireless home security consumers, for the sheer fact that they don't have wireless alarms to sell them.
This has even made buying a wireless home security system challenging for consumers as well. Customers who turn to the well-known brands like ADT will find that they just don't have what they're looking for.
AlarmSystemReport.com has tried to help these customers by reviewing the best wireless alarm systems companies on the market. They have compiled a short list of the top wireless home security companies so that consumers can quickly and easily compare them.
This website used the same auditing method they used on the traditional alarm systems to come up with their findings. If you're unfamiliar with the work AlarmSystemReport.com did, read on and I'll quickly break things down for you.
AlarmSystemReport.com hired home security experts to independently audit the top companies by secretly using their services for a while. They made comparisons based off of criteria such as technology, ease-of-use, and customer service. Once these comparisons were done, each security expert gave each company a ranking.
The rankings were then compared with social sites so that AlarmSystemReport.com could also rate them based off of the reviews of everyday consumers. After all, an expert may have different viewpoints than the average consumer and they wanted to make these reviews for the average buyer, not the expert buyer.
In the end, AlarmSystemReport.com came up with reviews on the top five wireless home alarm system companies. They ranked these five companies in order and created a detailed analysis of their results in an easy to read format.
To see which of the best wireless alarm system companies made the list, visit AlarmSystemReport.com. Read through the reviews, make your purchase, and be sure to offer feedback so that others can benefit from your purchase as well.
###