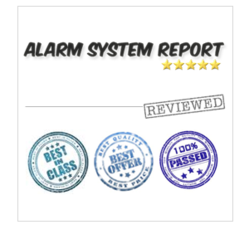 DIY alarm systems are really popular and new companies that offer these solutions are making a killing doing it.
Reston, VA (PRWEB) August 21, 2012
Home security installation men and women are increasingly being challenged by the DIY'er. For many years, consumers had to put up with waiting for an installer to put their new systems in. They also had to worry about the professionalism and the trustworthiness of the installer.
Most home alarm system installers are good and honest people, but even one bad installer can make people paranoid. In order to avoid home installation complications, a lot of consumers are now choosing to install their systems themselves.
Some companies have recognized this fact and some have not. AlarmSystemReport.com has made a list of these companies and has thoroughly reviewed each of the top do it yourself alarm system companies on the market.
Like all of AlarmSystemReport.com's reviews, these reviews were done by home security experts and were verified through social proof provided by the BBB ratings as well as the top review sites. AlarmSystemReport.com found that the number of good DIY alarm system providers is actually pretty small.
Large companies like ADT and even Pinnacle have neglected to keep up with the new DIY trend that is happening in the home security field. Unfortunately, anybody that has been following home security technology knows that this news shouldn't come as much of a surprise.
Nimble companies like FrontPoint Security and Protect America have been dramatically outpacing the bigger guys in home security technology for a while. Eventually, consumers will be able to buy a nice wireless DIY home alarm system from all the companies, but for now their options are limited.
A quick visit to AlarmSystemReport.com will tell aspiring home security DIYers which companies are currently offering DIY home security systems. In addition to this, consumers can see which technologies are available for each company and what their prices are. It will also let consumers see which companies are most favored by other DIYers as well. This is because AlarmSystemReport.com's unique ratings system takes into account expert testimonies as well as regular user reviews.
This is all broken down into simple five star ratings combined with more detailed analysis so that even home security beginners can quickly and easily compare DIY home security companies at a glance.
See the top do it yourself alarm system companies and read all of our alarm system reviews now by visiting AlarmSystemReport.com
###