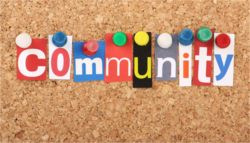 New nonprofit customers get a full month to evaluate our On Demand Plus conferencing conference call service, up to 10,000 minutes.
Murrieta, California (PRWEB) August 01, 2012
ConferenceSuite, LLC, a leading conference call service and web conference service provider, today announced the launch of a new sales promotion that gives nonprofit organizations 10,000 free conference call minutes to evaluate its conference call service. The offer expires on December 31, 2012. "The promotion is meant to help nonprofits explore the benefits of conference call services as a dependable means of communication and expose them to affordable conferencing services." said Joel Hall, CEO of ConferenceSuite, LLC. "Nonprofit organizations need to keep their administrative costs low to stay successful and On Demand Plus conferencing allows an organization to operate with greater efficiency, thus lowering expenses, while creating a more flexible and more productive work experience for its team." Joel continued, "Conference calling services have already proven to be a very effective form of communication for many nonprofits. However, it can be challenging to locate an affordable conference call service, which includes features that make it easy to connect and interact with members and from a provider that knows and understands nonprofits."
On Demand Plus conferencing comes complete with tools and features designed to increase productivity and expand usability. Through a live conference call manager, hosts can view and control their conference call online and produce high quality conference call recordings that can be shared with friends and followers on popular social network sites. There are no additional charges to use live conference call manager and conference call recording downloads are free.
"When you consider that there are millions of hours being volunteered. That nationwide, thousands of lives and communities are being enhanced through the efforts of nonprofit organizations and foundations. It not only feels right for ConferenceSuite to give 10,000 free conference call minutes to nonprofits, but it is right." Joel added. "This is the beginning of our meaningful work initiative originally conceived by Louie Arzaga, who is passionate about finding creative ways to plus nonprofits' efforts. Expect more exciting marketing activities targeted at promoting affordable conference call services for nonprofits."
On Demand Plus conferencing integrates with ConferenceSuite's web conferencing service. It is priced at a low $0.04 cent per minute, per person rate and to open up an account requires no contract. There are no set up fees, no minimums, and customers only pay for the minutes they use. To learn more about how to retrieve 10,000 free conference call minutes visit (http://www.conferencesuite.com/conferencing-promotions/nonprofits-conference-call-service)
About ConferenceSuite
Headquartered in Murrieta, California, ConferenceSuite provides businesses and associations with conferencing services, including web conferencing services that bring professionals and members together, in real- time, from anywhere around the world. Through on demand conference call services, webinars, and professional operator assisted conference calls, ConferenceSuite helps organizations: build community; conduct executive board meetings; allow professionals to meet more frequently and effectively train dispersed teammembers. For more information about ConferenceSuite, visit (http://www.conferencesuite.com), call 800-693-5436, or connect with ConferenceSuite on Twitter (https://twitter.com/conferencesuite)