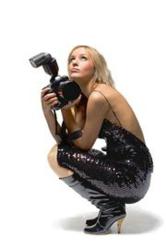 Our brand-new guide is an essential item for a parent.
London, UK, (PRWEB UK) 8 August 2012
UK Model Agencies launch their comprehensive free guide to aspiring teen models and their parents to view free of charge today.
'Our brand-new guide is an essential item for a parent if they're considering letting their children become a model, says Stevie Lake, marketing manager for http://www.ukmodelagencies.co.uk.
'Our team of writers have researched the industry and have tried to cover all the complex parts of teen and child modelling. The free guide is written in a very parent friendly way, with all aspects uncovered. We have even researched the laws surrounding child licensing but we cover other questions such as if your child is really suitable to model at all.' He goes on to say,' the temperament and personality traits which are needed to be successful in teen modelling, can seem irrelevant, but it is essential for a child to have the right mentality to be a model. It is a very competitive business and people can be very cruel and it's a parent's job to prepare their child if they can, for this not so nice aspect of the industry.'
The brand-new guide is one of many Stevie explains.
'We aim to cover most genres of modelling in our 'how-to' guides, such as 'how to become a mature model', or ' how to become a plus size model.' There are so many different types of modelling in this day and age, but an aspiring model may not have even considered taking it up until later in life and don't know where to start.'
The new section explains how there are two halves to teen modelling, with the older models being classed as adults and who can really get thrown into the big wide world and left to fend for themselves, but it is the school age children who need to be looked after.
'It's knowing things like a parent has to give up their own time to accompany their children to any type of modelling work, casting sessions or fashion shows that they may attend. Our guide is aimed mainly at parents because we get so many questions asking the same things, so we thought it was our duty, and also our pleasure, to help out and hopefully cover all aspects of the child modelling industry.'
According to the team the UK Model Agencies, modelling for teenagers and children is really at its peak at the moment but it is hard for parents to not worry about their offspring. The new 'how to be a teen model' guide is to set parent's minds at rest as much as possible, dispelling myths and offering forthright and honest information to all models out there.
'We hope to have covered all queries but if we haven't then we are only too willing to offer help over the phone or better still, if a model visits the site, we have a form to fill in and we can pass on their details to our business partners. La mode London. They are an excellent model advice and commercial photography company who deal with model queries on a daily basis.'
Visit http://www.ukmodelagencies.co.uk and discover the 'how to' guides and keep checking back regularly to see all the latest pages as they are added on a daily basis.