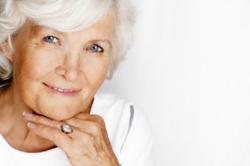 The launch of their latest new page dedicated to the older generation of models
London, UK, 13 August 2012 (PRWEB UK) 13 August 2012
Dames Judi Dench and Helen Mirren inspire a new generation of mature female models in becoming high achievers.
Specialising in all kinds of model advice and responsible for a winning website with over 25,000 new models visiting each month, the team at UK Model Agencies are proud to announce the launch of their latest new page dedicated to the older generation of models. The company have a great overview of what really goes on in the high fashion industry and it seems the trend for older models trying out a new career is really taking hold.
'Dame Judi Dench, and Helen Mirren, as well as people like Maggie Smith and Jane Fonda, have inspired a surge in older women wanting to take up the challenge of modelling,' explains Jim.' Now has never been a better time for an older person to try out a new profession. With the economic climate as it is, so many older people are losing their jobs and feel they have nothing left to offer and sometimes it just needs them to take on a new challenge and have a go at something new.'
UK Model Agencies pride themselves on giving models all the help and guidance they need, all in one place on their website. They are a team of experts with an extremely varied knowledge base and between them all, they cater for all aspects of the modelling industry. They make it their business to pass on all the latest modelling scams, releasing casting call information and the latest top modelling jobs to all models viewing their fight, as well as reporting on features on fashion, beauty secrets and the trends affecting model life.
'Just like the fashion industry, the modelling industry is closely linked with what is in vogue at the moment. There are lots of adverts on the TV with older actresses looking amazingly fit and well, such as Jane Fonda with her recent skincare campaign. It has definitely inspired a new older generation to try their hand at doing the same,' says Stevie Lake, Marketing Manager for UKMA.
It's my responsibility for spreading the word about the website, but also coordinating the articles which go on to UKMA, explains Jim, whose role as Chief Press Officer is certainly a varied one.' Trying to keep up with what's in and what's out, who's hot and who's not is a never ending dizzying cycle but a really exciting job to have.' He goes on to say,' being part of such a knowledgeable team certainly has its advantages and makes my life so much easier. The guys here will write and do their research, upload their information to the site and my job is to spread the word to all the models on our books.'
The latest pages just released are all about mature modelling and the recent surge in interest with older models has really made an impact on their decision making process, as to what to write about and feature next.
'We sent out nearly 4000 emails just in the last two weeks, he grins.' Nearly half were models over the age of 30, which is the benchmark for when mature modelling begins. Some models manage to carry on, or even start their modelling career in their 50s, 60s and 70s and even beyond that. As long as they have nurtured their looks, and have great hair, skin, eyes and teeth, then there is no reason they can't give modelling a go.'
With so many other types of mature modelling jobs available, UKMA would urge any aspiring model to get in contact by filling out the form on the website and they can then steer them into the right direction and the right genre of modelling they should be aiming for.
Visit http://www.ukmodelagencies.co.uk and keep up-to-date with all things modelling and learn about the modelling jobs as they come along.