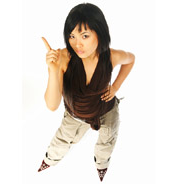 We constantly update our site on a regular basis
London, UK, 20 August 2012 (PRWEB UK) 20 August 2012
Today heralds the arrival of brand-new pages to UK Model Agencies, a company in the middle of modelling mayhem.
http://www.ukmodelagencies.co.uk have a winning website dedicated to all things modelling. With the largest comprehensive list of model agencies in the whole of the UK, new pages dedicated to model advice are just launched. The team at UKMA give an insight into how to become a model with their latest portfolio of pages and proved they are a safe haven for models and a trusted source of information.
'We constantly update our site on a regular basis with all things model related,' explains Stevie Lake, Marketing Manager for UK model agencies.' Along with our partners, La Mode London who are a specialist model advice company as well as a commercial photography studio, we help aspiring models find their footing in the modelling industry. We make it our business to source all the latest modelling news and information, which could potentially help any aspiring model on their way to the top. How to become a model is the question we get asked most.'
The team at UKMA advise that self-promotion is essential for any model to do in this modern modelling era, due to the fact that not a lot of model agencies are taking on new faces at the moment.
'With the current economic climate, model agents are reluctant to take on models who haven't modelled before. Our new pages on our model advice section offer guidance on how a model can promote themselves and to stand out from the crowd.', Says Helen Stark, Fashion Editor for UKMA.
'The best advice we would give is for a model to fill out the form on our website and get in contact with us, they can ask any question they like and we will steer them in the right direction. Most models want to do the catwalk and fashion model genre, but to be perfectly honest, the strict height, weight and age needed to be successful makes this the most competitive part of the industry, and it is usually not suitable for all.'
She goes on to explain how there are so many different types of modelling jobs available, that a model new to the industry may not have thought about attempting before.
'The best advice we can give is to get a professionally made portfolio and website as this has proved to be the most successful way to gain work.' Helen says.' The Internet is instant and potential model agencies can see photographs and vital statistics at the click of a mouse. We would also advise a new model to have their own Facebook page, but dedicated entirely to their professional ad ventures, but not doing the usual friends and family exchanges. This can be a great source of networking, but also it has proved in the past that work can be gained from this as well.'
Both Jim and Helen agree that there is actually no right and wrong way to become a model and it can be difficult to answer an individual model's query unless they can prise some information about them as individuals. The form to fill in is a simple information sheet, giving the team more of an understanding of each model's personality and the interests within the industry, the model would like to aim for.
'We try to prepare models for life in this very competitive industry by providing inside information and any help we possibly can give.'
Visit http://www.ukmodelagencies.co.uk to see the latest model advice pages as they are added as well as all the latest model information and news, so important for a model to keep ahead of the game.