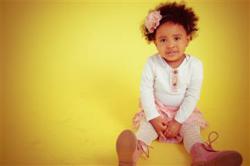 We all consider our children to be absolute angels
London, UK (PRWEB UK) 21 August 2012
Offering parent's guidance on how their child can become a model is just the beginning, explain the model advice company in the heart of modelling London.
http://www.lamodelondon.com recommend three top tips to tell if a child has got what it takes and offer advice on how to become a successful model.
'We all consider our children to be absolute angels, and the most beautiful babies, but looks are only the beginning,' explains Helen Smith, director for La Mode London.' A child needs to have at least three other qualities if they are going to be successful in the modelling industry and a child, no matter what age, hasn't got the ability to consider modelling for themselves and it's up to the parents to see if they can tick off these three important qualities in their children's temperament.'
Helen goes on to explain that, apart from looking like a model, a child also needs to show an inclination and interest in posing in front of the camera. 'Ask yourselves does your child like to show off, have the tendency to jump up in front of a family gathering for example, and take centre stage? Do they enjoy preening in front of the camera lens, or do they become easily bored and distracted? 'She asks. 'It can be hard to tell sometimes, depending on the age of your child and the younger they are, then they will get easily distracted, it's inevitable, but parents will know deep down if their child has got a real interest in being noticed and being the centre of attention.'
La Mode London offer ongoing modelling advice with their portfolio service, a modelling photo shoot with a day dedicated to the model in question. It is here that they can see whether a child is suitable for modelling or not.' The second piece of advice is if the results are positive and you genuinely think your child has got what it takes, then a parent also needs to ask themselves if they are able to give up time and effort to support your child potential modelling career?'
She explains that evenings and weekends are usually the times that photo shoots take place, fitting around school days for example. A child model, under the school leaving age, has to be accompanied by a parent, guardian or chaperone at all times. 'You need to take your child where ever they need to go, to casting sessions and photo shoot, which sometimes come up all expectedly. Can you fit this in with your own busy work schedule, because if you can't then you need to explain this to your child from the beginning?'
The third and most vital piece of advice that La Mode offer is for a parent to ask themselves if their child genuinely, would gain a lot of enjoyment out of modelling.' It is not fair to push a child into doing something if they lack interest and only a parent knows their children well enough to see if they do. Ultimately a child will resent their parents in the long run if they are pushing them too hard in a direction they don't want to go.'
Helen says that modelling for a child needs to be considered a hobby, not a profession.' It's not extremely well-paid when the child is very little, but it will provide a little bit of income to put away for their educational future.' She adds,' a child can't make the decision to become a model and it's all down to the parents but we would warn you that you need to know from the offset that your child's education has to come first, as does their well-being and happiness.'
Visit the team's website at http://www.lamodelondon.com to book a photo shoot for your child and experience first hand what life is like in the modelling industry and check if your child has got what it takes.