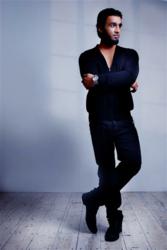 Our photo shoot days are an absolute blast
London, UK (PRWEB UK) 9 August 2012
Receiving more hits than ever before, the team at La Mode London offer the best advice to teenage models starting out in the industry.
La Mode London, along with their partners, UKMA, have a hit on their hands with a partnership made in model heaven. Both companies offer their teen modelling advice services in duplicate and La Mode have instantly seen the success of a partnership with a website packed full of pages dedicated to all that is teenager. A surge in demand for teen models wanting their help means the busy model advice company, in the very heart of modelling London, have been inundated recently with calls for portfolio shoots for teenagers.
The team behind the very successful commercial photography company congratulates themselves on providing all the teenage model answers but they do try to do it in a fun way explains Helen.' If a teenager is confident enough to carry out modelling duties, then the last thing they usually desire is another grown-up telling them what to do and how to do it. Unfortunately, when they arrive at our studios, usually for the first time in their lives at seeing a bustling photo shoot company at work, a lot get a little star struck. It's only then that they realise they do you actually need model advice after all.'
She goes on to say,' our photo shoot days are an absolute blast and they are aimed at not only providing an aspiring model with a wonderful website and some fantastic photos to accompany their portfolio, but they also give any aspiring teen model a true taste of what life in the modelling fast lane is all about.'
Helen explains that whilst the beauty stylist and photographers get to work, they chat to make every model, no matter how old or how in experienced, feel instantly at ease, offering all sorts of inside information.
'My team are amazing, and are so used to offering advice that it comes simply natural to them,' she says. 'This is something our experts do every day, offering little nuggets of information a new model would probably find on a modelling website but unless they can experience it first hand, the impact of the information doesn't sink in at first.' She continues,' it still means a lot of work needs to be done on the part of the teenager though, and like any new job, an employee needs to do some ground work. There's so much to learn before a young person even considers going any further with a modelling career, and the beauty of our photo shoot days means they get to see how it all works first hand'
She explains that some take to it like ducks to water, whereas others realise the modelling industry is not for them.
'How to become a model is the question we get asked more than anything else', says Helen. The model advice company is contacted regularly with teen models, especially, seeking advice and help on how to break into the industry. 'It's not an easy task, and here at La Mode London, we never pretend that it is. We pride ourselves on being honest and open, offer all the latest modelling tips and tricks of the industry, whilst busily creating a portfolio of pride for any teenage model to show off in style. Modelling is not just about being attractive and in an extremely competitive market, a teenager needs to stand out from the crowd and set themselves apart from the rest. If they know a few secrets because us, have learnt the dangers before they approach teen modelling agencies, then we know we've done our job well and are very proud.'
The guys and girls at http://www.lamodelondon.com are here to help and offer modelling advice free of charge on their website, simply fill out the form.