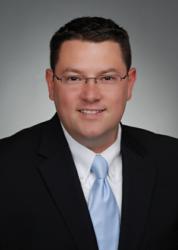 Houston, TX (PRWEB) August 01, 2012
Orion Real Estate Services, Inc. has named Brian Willey as its new Director of Business Development. Willey will be responsible for leading and coordinating initiatives, activities and strategies for new third party management opportunities nationwide.
Willey has more than 15 years of experience in the multifamily industry managing a variety of asset types, i.e., class A-D product, lease ups, repositioning assets, REO, LIHTC, BOND, senior housing and both urban and suburban properties. He has worked for companies such as Equity Residential, Archstone and Steven D. Bell & Company. Prior to joining Orion, Willey spent four years as Director of Business Development for Lane Company where he added approximately 9,000 units to their third party management portfolio. Willey is associated with the Urban Land Institute, the National Multi Housing Council and a graduate of Georgia State University.
Orion Real Estate Services, Inc. is a full-service, multi-family residential management company with a growing portfolio of more than 26,000 apartment homes under management throughout the nation. Orion is certified by the Institute of Real Estate Management (IREM) as an Accredited Management Organization (AMO). For more information visit http://www.ores.com.