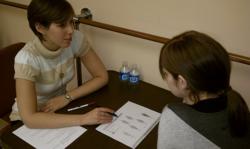 Finances should never be a barrier when it comes to pre-conception screening.
New York, New York (PRWEB) August 01, 2012
The Program for Jewish Genetic Health (PJGH) of Yeshiva University/Einstein has announced that it has enabled the most affordable and comprehensive Ashkenazi Jewish genetic disease carrier screening to date in the New York metropolitan area. Carrier screening via the PJGH, which includes individual genetic counseling sessions for each participant, is offered through the clinical services of the Division of Reproductive Genetics of Montefiore Medical Center/Einstein.
The PJGH advocates that individuals and couples undergo genetic screening prior to conception; many health insurance policies, however, will provide only partial coverage at that stage. To address this issue, the PJGH, with assistance from its philanthropic and laboratory partners, has been facilitating low-cost screening for both uninsured and underinsured patients for several years. Thanks to a new relationship with leading genetic testing company Counsyl, who only recently received accreditation from the New York State Department of Health for the testing of New York State residents, the PJGH is able to further lower the cost of screening for all individuals.
"We are thrilled to be able to provide these comprehensive genetic testing services at an affordable rate," said Susan Klugman, MD, director of clinical services and community outreach for the PJGH, and director of reproductive genetics at Montefiore Medical Center/Einstein. "Finances should never be a barrier when it comes to pre-conception screening."
The PJGH offers screening for 18 Jewish genetic diseases that have common mutations in the Ashkenazi Jewish population, including Gaucher disease, Tay-Sachs disease, and familial dysautonomia. Screening also is offered for spinal muscular atrophy and for the X-linked disease known as fragile X syndrome, two conditions which warrant pre-conception testing due to their high carrier frequency in all populations. In addition, the PJGH continues to offer Tay-Sachs carrier screening not only on the DNA level, but also on the enzyme level, since the latter is the most effective way of picking up Tay-Sachs carriers who may have rarer mutations.
For more information about the Program for Jewish Genetic Health's Ashkenazi Jewish genetic disease screening program, please visit http://www.yu.edu/jll/genetichealth/core-efforts/genetic-testing/ or call 718-405-8150.
The Program for Jewish Genetic Health, a joint initiative between Yeshiva University and the Albert Einstein College of Medicine, was established with the goal that nobody in the Jewish community facing a genetic health issue should be deprived of proper care due to lack of awareness, financial barriers or difficulty in navigating the healthcare system. For more information, visit http://www.yu.edu/genetichealth or http://www.facebook.com/PJGHYU.