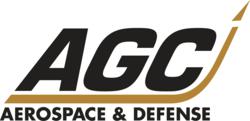 Hayden, ID (PRWEB) August 01, 2012
Unitech Composites & Structures, a member of the AGC Composites & Aerostructures Group, has acquired an automated Sheffield RS-50 Coordinate Measuring Machine (CMM) for enhanced inspection capability.
"This system fully automates the CMM inspection process, optimizing manpower and providing efficient, accurate inspections on production lines," said Rick Hundley, president of Unitech. "In addition to fully automated inspection capability and the option to be used in a stand-alone capacity, this system provides accurate measurements and real-time inspection results, to verify the consistency and quality of our products, increasing quality as well as reducing production lead times."
The automated CMM is a 3D inspection device for measuring the physical geometrical characteristics of a product. It provides several advantages over traditional quality inspection measurements in that the computer controlled inspection process removes any potential human error, while digitally recording all measurements, quickly and efficiently.
At Unitech, composites-based products and assemblies make their way through assembly production lines that consist of both manual skilled labor as well as automated processes. The manufacturing system includes multiple integrated manufacturing quality verification points, where line operators conduct specified quality checks. In addition to this, final products are typically subjected to a thorough final inspection to ensure the highest quality aerospace products are delivered to the customer. The addition of this automated unit will add greater precision as well as speed up the throughput of the plant.
Unitech designs and manufactures composite structures in commercial and military aerospace markets. The company maintains continued commitment to innovation, quality, and flexibility towards the requirements of individual airlines and OEMs. Unitech operates within the Composites Group of AGC Aerospace & Defense.
About AGC Aerospace & Defense – Composites & Aerostructures Group
The AGC Composites Group, operating within the AGC Aerospace & Defense portfolio, is composed of Unitech Composites and Structures, Integrated Composites, and Hill AeroSystems. The group leverages the aggregate strength of its design, engineering, development and manufacturing capabilities derived from multiple platforms to offer cost savings and efficiencies to its customers. The AGC Composites Group provides innovative design services, quick turnaround tooling and the ability to efficiently manufacture both low and high volume production at competitive rates.
AGC Aerospace & Defense is a global supplier of technologies, systems and services that support key commercial and military programs. Capabilities within the AGC Aerospace & Defense portfolio include: financing, engineering, integration services, manufacturing, logistics and aircraft modifications.
For additional information about AGC Aerospace & Defense, please visit http://www.agcaerospace.com.
Contact Johnny Lantz, Director of Marketing & Communications AGC Aerospace & Defense Phone: (405) 737-2676 ext. 2012 Email: jlantz (at) agcaerospace (dot) com