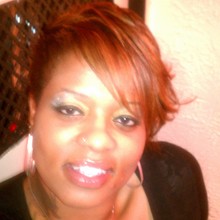 Every City Should Have Soul Food!
Crystal, MN (PRWEB) August 01, 2012
Real Cooks Kitchen is seeking support in an effort to bring good eats to North Minneapolis streets by way of RCK's Soul Food Truck. The RCK Soul Food Truck Project Goal is $300,000. RCK's Soul Food Truck is a 28' freightliner commercial kitchen equipped to produce the same high quality food provided at our local restaurant at a lower price, making it accessible and affordable to Minneapolis residents. RCK's Soul Food truck will travel to many places within the Twin Cities, but will primarily be stationed at 2010 Fremont Ave. N in Minneapolis. In direct response to a Blog post that read "Mayor Rybak: City's future depends on revitalizing North Side. Blog Post by James Eli Shiffer, April 11, 2012.
By Maya Rao "The racial employment gap is morally wrong and potentially economically ruinous for North Minneapolis and our entire region in the near and especially long term," said Rybak. "We must eliminate it once and for all." The Conditions: Average income for a black working person in Minnesota, $26,930. For a white worker, $57,000. Unemployment among blacks, 20.4 percent. Among whites, 6.6 percent. High school graduation rates among blacks, 43 percent. Among whites, 82 percent. Poverty rate, 36 percent among blacks. Among whites, 7.4 percent. Home ownership among blacks, 32 percent. Among whites, 74 percent. These disparities place Minnesota at the top of virtually every negative list in the nation. "We have a problem," she said in a dramatic understatement. Owner Orneary Rogers, responded by launching this project on Kickstarter to raise funds and initiate change. She has committed that RCK's Soul Food Truck will be the face of that change. RCK's Soul Food Truck will create a scene that is diverse, dynamic, exciting, and unique – the best thing that has happened to North Minneapolis in a LONG TIME. It will provide North Minneapolis with a cuisine, culture, and community – which she hopes will not only help to define North Minneapolis, but justify to the doubters that we can and will come out on top. She believes it is our responsibility to be the very best in the state and is passionate about bringing superior goods and services to RCK customers at the lowest possible prices. She believes that her followers are hard-working people, who have a genuine love for all food and who deserve to find both quality AND value for their money. She believes, especially during these rough economic times, that we can bring this community together – a gourmet food truck and foodies uniting as one family and one community to create something lasting, something special, and something we can all call "our own."
RCK will offer 20 employment opportunities within the community and another 15 opportunities at the local restaurant within one year of operations. Positions include but are not limited to: Assistant Cook, Servers, Janitorial Supervisor, Maintenance, Delivery Driver, Catering Director, Truck Driver, Sous Chef, Waitress, Hostess, Bus Person, Personal Assistant, Receptionist, Administrative Assistant, General Manager, CFO, Marketing & Advertising Specialist, and Cultural Affairs Supervisor.
She has catered for many events, community and private including: Mike Epps Comedy Tour, Father's Day Comedy Tour with John Witherspoon, Damon Williams, Tony Roberts, Gary Owen, and Michael Blackson, Juneteenth, Harrison Neighborhood Association, National Night out, "Sumthin' Special" 12th Annual White Out Affair, and Omega Psi Phi Fraternity's Family Fun Day. Additionally, she is scheduled to be featured in a full page spread with Tru Magazine & inBox Magazine & DVD.