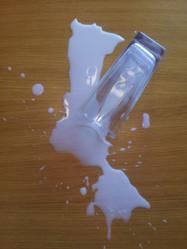 Every mishap is an opportunity to learn something and to grow in compassion, hope, and wisdom.
Sedona, AZ (PRWEB) August 01, 2012
According to author Charlene Costanzo, all children come into the world filled with wonderment about life and brimming with potential for living it well. All children have the capacity to experience and express tremendous love, joy, beauty, courage, and compassion. They are kind, trusting and vulnerable.
"Fortunately, they are also resilient," says Charlene. "Because, being human, they will endure hardships. Even with the most loving and conscious parents , wounds are inevitable as children grow and develop."
What can we do to prevent hurts from happening? Do we destroy all possible sources of harm? Do we lock our children in ivory towers?
"Neither action would be very helpful, even if it were realistic," says Charlene. "What we can do is become more self-aware and minimize the hurts we cause our children. What we can do is nurture their innate gifts so that when wounds occur, the damage is softened. What we can do is fortify their resiliency, giving them a lifelong foundation of inner strength. What we can do is help them meet adversity with confidence and grace and learn from it."
Here is a sampling of ways that will be featured on The Twelve Gifts of Birth Facebook Page:
*Respond Don't React
*Catch Your Child "Doing Good"
*Ask, "What Do You think?"
*Speak the Truth
*Cultivate Caring and Being of Service
*Find Hidden Beauty
*Practice Seeing the World with Wonder
*Encourage the Expression of Feelings.
*Teach the Basics
*Aim for Excellence Instead of Perfection
*Read Good Books that Demonstrate Life's Gifts
*Use Everything for Learning
"Let's look at this last one," says Charlene. "Use everything for learning. Accidents happen. And it's okay to make mistakes. Every mishap is an opportunity to learn something and to grow in compassion, hope, and wisdom."
To help relieve upset about a mistake, Charlene suggests finding a beneficial use for it. Responding with care and creativity is a great way to help children stay calm and confident during blunders. It also nurtures their self-worth and builds resourcefulness.
For example, spilled milk can be used to get ink stains from clothes, clean plant leaves, repair cracked china, polish silverware, soothe insect bites, and even make cool "milk art."
What's "milk art"? Try this and see. Suction or wipe up the spilled milk and squeeze it into a bowl. Drop food dye of various colors on to the center, on top of each another. Top that off with a drop of dish detergent, and watch what happens. Enjoy the magical swirl. Promise your children that you'll do it again on purpose, without having to wait for a spill, or future milk spills might not be accidents!
"If you don't have children, consider doing this for yourself, " laughs Charlene. "We all need to play more and cultivate the gift of wonder we all knew so well as children."
Charlene Gorda Costanzo is an author, workshop facilitator, wife, mother, and grandmother. She holds a B.A. in Philosophy from St. Bonaventure University and an M.A. in Spiritual Psychology from the University of Santa Monica.
Her "Twelve Gifts" series of fables began in 1987 when Charlene wrote The Twelve Gifts of Birth as a life message for her own, then teenage, daughters. Twelve years later she published the book and began discussing its message in schools, shelters, prisons, churches, and hospitals throughout the United States.
The Twelve Gifts for Healing was written while Charlene was in treatment for advanced non-Hodgkin's lymphoma in 2001. The Twelve Gifts in Marriage comes from the ups and downs, ebbs and flows, and hurts and healings that are part of every long-term marriage.
Touchstones: Stories for Living The Twelve Gifts will be released this fall.
To learn more about Charlene Costanzo and The Twelve Gifts, please visit http://www.charlenecostanzo.com.