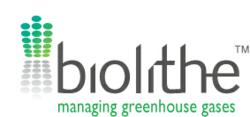 Biolithe is an environmentally friendly company, and adding a low cost solution in a powder or liquid format into the paper-mix ensures the limitation of dirty methane and eliminates the hydrogen sulfide odor at the end of the life cycle.
Metuchen, NJ (PRWEB) August 01, 2012
A non-toxic product called Biolithe-2s significantly reduces the volume of methane released into the atmosphere from the decomposition of paper and packaging in landfills, according to its developer, Metuchen, New Jersey based, Biolithe, Inc.
"The paper industry today and its customers are very interested in reducing their carbon footprint, improving environmental performance, and building sustainable brands," says Spencer Brody, Biolithe's President and CEO. Brody further states that "Biolithe-2s is a completely new, environmentally friendly, carbon neutral product which can help achieve that goal. Biolithe-2s can help minimize the paper industry's contribution to greenhouse gas emissions and global warming while we await and work for better recycling and conservancy to take hold. "But we know" says Brody that there are certain constraints that are hard to comply with such as diapers, toweling, food wrappings, cups, and the like, which are even more difficult to dispose of properly. In summing up Brody exclaims, "paper cannot be infinitely recycled, it just breaks down. And, unfortunately human behavior being what it is, inevitably produces a myriad of improperly disposed paper."
Discussions of global warming often focus on carbon dioxide, but methane, which comes from both natural and human related sources, is a much stronger greenhouse gas, at least 21 times more potent in trapping atmospheric heat than an equal amount of carbon dioxide. According to the EPA, landfills are one of the largest individual sources of human produced methane in the U.S., accounting for 34 % of all methane emissions. Discarded paper and packing contribute well over half of this total.
"Because methane is such a powerful greenhouse gas, even a modest reduction in emissions can produce a substantial environmental benefit" observes Brian Davis, Ph.D., Biolithe's director of research and development. "Basically, you're getting a bigger bang for the buck by concentrating efforts on methane." In explaining what Biolithe-2s does, Dr. Davis puts it into simple terms: "When paper products are buried in landfills, anaerobic microbes gradually attack the organic matter, converting some of it into methane and other byproducts. The process begins after several weeks in uncontrolled landfills-those not set up to sequester methane-and continues to release methane into the atmosphere for decades."
Biolithe-2s was scientifically designed to subtly and naturally shift the microbial population by encouraging non-methane bacteria to do the job of decomposition. As Dr. Davis explains, "we are using our formula of common safe patented ingredients to combat methanogenisis while still allowing degradation."
Biolithe-2s is very flexible. It can be incorporated into wet-end or sizing processes of paper manufacturing or aspirated onto paper and paperboard materials. When applied, research has shown significant methane reductions. Even now, Biolithe Inc. is studying ways to produce its formulas by using synthetic materials derived from the industrial waste of other companies, thereby further enhancing its environmental credentials.
For further information please visit http://www.biolithe.com or call 732-404-8787 ext.613.