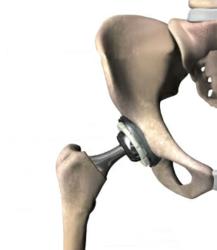 Providence, RI (PRWEB) August 03, 2012
On July 10, 2012, Stryker Orthopaedics issued a recall of their hip replacement products and urged patients with these implant to immediately contact their surgeons. The recall was due to numerous problems associated with the implants, including complete failure of the product.
The Stryker Hip Implant product was the company's most popular product. The problem with the product is its defective metal-on-metal design. The design causes corrosion of the metal overtime, which releases carcinogens into the body and causes severe organ damage. This metallic debris creates numerous health risks for the patient, including, but not limited to potential bone damage, pain, allergic reactions, inflammation, and may even be fatal.
The Stryker Hip Implant recall is much different, and extremely more problematic, than the ordinary recall of a device or medication. With a medication or other devices, the patient/consumer can simply throw the product away or send it back to the manufacturer. With the hip implant, this is not the case. This recall involves the removal of the implant, which requires surgery, and also the patient now has to re-do the painful rehabilitation process.
The attorneys at d'Oliveira & Associates urge any one who has been injured by the Stryker Hip Implant to contact them immediately. They are working with some of the leading defective medical device attorneys in the country who are handling these cases. They want to ensure that all potential Stryker Hip Implant clients understand that there is absolutely no fee unless a settlement is reached, or an award is won.
For a free legal consultation, call 1-800-992-6878 or visit their website at Stryker Hip Implant Recall Lawyer