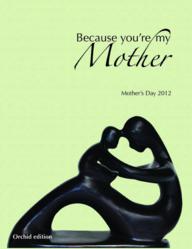 Book projects make great fundraisers
Vancouver, B.C. (PRWEB) August 01, 2012
Vivalogue Publishing is introducing a sales and marketing option to help its clients sell books they have self-published. In addition to its current book creation services, Vivalogue will now provide marketing material in both printed and electronic format, prepare and distribute press releases, add a dedicated order page to its website and meet all fulfillment and accounting requirements. This service is expected be of particular interest to non-profit organizations with limited resources. "Book projects make great fundraisers," said Lynn Duncan, Vivalogue's North American director. "They can raise awareness, reinforce core messaging and reach new audiences while generating a new source of revenue."
The sales and marketing functions were originally developed to support a fundraising project for Plan Canada which offered supporters an opportunity to publish tributes to their mothers. Royal Westminster Regiment has also elected to use Vivalogue's resources for a commemorative book celebrating its 150th year of service. WINGS, which supports women fleeing domestic violence, has also contracted with Vivalogue to produce and market a local women's history. According to Duncan, "Histories and anthologies are only some of the available options. Cookbooks, children's books and pictorial histories are also popular." More information is available at http://www.vivalogue.ca.
About Vivalogue Publishing
Vivalogue is a specialty publisher which helps individuals and organizations create professional-quality books and realize the benefits of self-publishing without the administrative burden. Vivalogue offers research, writing, editing, design, printing and marketing services in Canada and the United Kingdom. For more information, visit http://www.vivalogue.com.