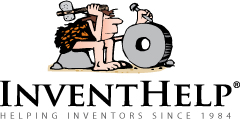 PITTSBURGH, PA (PRWEB) August 01, 2012
InventHelp®, America's largest invention submission company, announces that one of its clients, an inventor from California, has designed a wire brush that would install into the head of an electric drill for easier, automatic, more accurate cleaning of drilled concrete holes. This invention is patented.
The "C.E.D.B" (Concrete Epoxy Drill Brush) brush's shaft would be marked with incremental measurements for depth adjustment. This feature would ensure accurate cleaning of drilled concrete holes and save time and effort on a project. Easy to use, C.E.D.B. could facilitate the achievement of proper inspection standards.
C.E.D.B. would feature a brush section on one end of the unit that would measure 4 inches long. The shaft would measure 13 inches long. The brush could be producible in a variety of diameters. The shaft would feature measurement markings for depth determination and plate sizes. The measurements would range from 4-1/4 inches to 12 inches. A user would insert the end of the shaft into the head of an electric drill. The drill should be set on a low RPM level. The user would apply the brush to the hole sidewalls until they are cleaned thoroughly.
InventHelp® is attempting to submit the invention to companies for review. If substantial interest is expressed, the company will attempt to negotiate for a sale or royalties for the inventor. For more information, telephone Dept. 09-DNF-1186 at (800) 851-6030.
Manufacturers interested in reviewing additional inventions and new product ideas can contact InventHelp's marketing partner Intromark by filling out an online request to review new product ideas here.
# # #