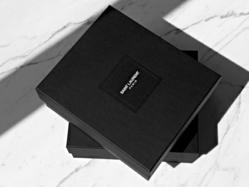 Houston, TX (PRWEB) August 01, 2012
For designer fashion lovers, Yves Saint Laurent handbags, clothing and accessories are among the most desired luxury items available. The company drew a bit of backlash, however, after it announced that its ready-to-wear line would be retitled Saint Laurent Paris, one of several changes initiated by the iconic label's new creative director, Hedi Slimane. Today, Rodeo Drive Resale, premier seller of discount designer handbags, clothing and accessories, takes a look at a few changes taking place within one of the world's most beloved names in upscale fashion.
While many brand loyalists were pleased to learn that Yves Saint Laurent would remain the official name of the popular Paris fashion house, Saint Laurent Paris, the new, rebranded name of the label's ready-to-wear line, will take a bit of getting used to.
"I think this is a slap in the face of one of the greatest designers [that] will ever walk this earth," one commenter wrote on the Saint Laurent's Facebook page. In addition to the name change, the label's logo has been given a makeover; its iconic YSL logo replaced with the Saint Laurent Paris name written in small white letters. "Yes, this was originally what he named his company but the fact that they're changing it back and removing his first name [post death] just seems straight up disrespectful," the commenter continued.
Despite the opposition, Slimane presses forward in his efforts to rebrand the company. This September, he will unveil the spring/summer Resort 2013 collection, his first for the label, during Paris Fashion Week.
"I approach this via a wardrobe codified to the extreme, almost ritualistic," Slimane told WWD, adding that, under his direction, the brand would be placing more emphasis on its ready-to-wear line. "Haute Couture is a legitimate subject for Yves Saint Laurent and could resume one day. The priority today is to revamp and redeploy the luxury ready-to-wear."
Companies like Rodeo Drive Resale, who buy and sell Louis Vuitton, Chanel and similar luxury designers, are preparing to familiarize their large client base with the name Saint Laurent Paris.
"We will basically have to invest in educating customers of this change," RDR co-founder Raya Jaffer explains. "It will take some time, possibly years, for everyone to get used to the name Saint Laurent Paris. Some buyers will assume it is a lower brand of Yves Saint Laurent, or a different company altogether."
Slimane, a newcomer to women's clothing, does have one very notable name in his corner: Yves Saint Laurent co-founder Pierre Bergé. During a recent interview with WWD, Bergé expressed confidence in Slimane, convinced the creative director could restore the brand to glory.
"I'm very happy," Bergé said, dismissing the tenure of past YSL decision makers. "Anything that makes the house more Saint Laurent is welcome ... I am happy that Stefano Pilati is gone, just as I was happy when Tom Ford left."
ABOUT RODEO DRIVE RESALE
With over a decade of experience, Rodeo Drive Resale specializes in buying, selling, and consignment of authentic couture fashions. Buy, sell or consign favorite luxury designers such as Louis Vuitton, Chanel, Prada, Gucci, St. John Knits, David Yurman, Christian Louboutin, Tiffany & Co. and more. All items are guaranteed 100% authentic. Visit RDR online at http://www.shoprdr.com or call toll free at (888)697-3725.