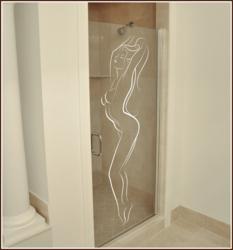 5 beautiful and talented girlls are competing to be Miss Pin Up Girl 2012
Cocoa Beach, FL (PRWEB) August 01, 2012
Five (5) beautiful and talented girls are competing to be Miss Pin Up Girl 2012 and win the $15,000 in prize money. Elana, Debi, Stephanie, Melissa and Erin are this year's finalists. Vote for a favorite for her looks, her personality (or both).
Who will win?
· Elana, the computer programmer that likes to lay out in her birthday suit.
· Melissa, the movie star that plays a different role everyday.
· Debi, the exhibitionist hair dresser
· Erin, a spur of the moment girl who emanates the beauty and vibrancy of youth.
· Stephanie, a college girl taking classes by day, while at night, learning about what she likes to do and have done.
During this 5-month contest (July 15 – Dec15) the girls will be visiting college campuses, private homes and parties, concerts, the mall, restaurants and many other places across the US and Canada. One can even take their favorite girl home to meet their friends. She will stay the night, fulfill your expectations and be there in the morning with a smile on her face.
The girls like to pose for pictures and want people to post pictures, video's and comments of their time hanging out together on the MissPinUpGirl.com website and/or Facebook page. (Each girl receives bonus points for every picture and video uploaded, so they really want to have their picture taken.)
To vote, visit http://www.MissPinUpGirl.com While there, checkout each girl's bio, watch the introductory video and listen to their pod cast. Limit one vote per day.
The Miss Pin Up Girl Contest is being put on by Hip Stuff Now as a tribute to a classic style of art and as an opportunity for beautiful women to make the world more fun and entertaining. The Miss Pin Up Girl contestants are also an artistic way to decorate home or office with the beauty of the female form. Girls are available from decal to life-sized and made of adhesive-free static cling vinyl that adheres to windows, glass doors and mirrors. Contest headquarters and primary Miss Pin Up Girl hangout is Cocoa Beach, FL.