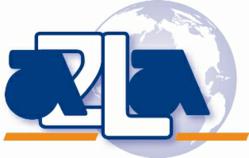 Follow them on Twitter @A2LA_.
Frederick, MD (PRWEB) August 06, 2012
A2LA expands its social media reach by joining Twitter. A2LA will tweet with the handle "@A2LA_" and plans on sharing relevant organizational news as well as news pertaining to accreditation, quality and standards specific to individual accreditation programs. Twitter has become a necessary avenue for sharing information and engaging others; A2LA hopes to join in the conversation with relevant information to connect with customers and related companies in a new way.
A2LA would like to invite interested parties to follow them on Twitter by visiting http://www.Twitter.com/A2LA_ or by searching for the Twitter handle, "@A2LA_". A2LA also encourages open participation in our conversations by following, responding and retweeting.
ABOUT A2LA:
The American Association for Laboratory Accreditation (A2LA) is a nonprofit, non-governmental, public service, membership society. A2LA provides comprehensive accreditation services and related training. Services are available to any type of organization, be it private or government. Accreditation is based on internationally accepted criteria for competence (e.g., ISO/IEC 17025:2005 and ISO 15189:2007). In addition to laboratory accreditation, A2LA also offers accreditation programs for inspection bodies, proficiency testing providers, reference material producers and product certification bodies. For more information about A2LA, please visit their website at http://www.A2LA.org, their Facebook page at http://www.Facebook.com/A2LAAccreditation or their Twitter at http://www.Twitter.com/A2LA_.