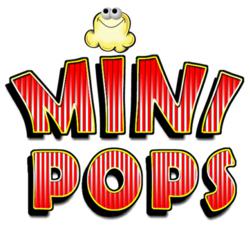 We recognize the importance of family, and we want to give back in any way we can
Stoughton, MA (PRWEB) August 01, 2012
Mini Pops Inc., a privately owned healthy snack manufacturer, supports military families through a donation to the Fisher House Foundation. Mini Pops hopes to inspire other small businesses with limited resources to engage in charitable activities to support the community.
"In recent times, I have read about the struggles that returning soldiers have encountered. Interestingly, you hear little about the hardships those servicemen's families face, especially if a loved one is deployed or wounded. By supporting the Fisher House, we hope that we can help bring military families together in their ultimate time of need. Even though we are a small company, we recognize the importance of family, and we want to give back in any way we can," said Ari Taube, CEO, Mini Pops Inc.
The Fisher House Foundation donates homes, built on major military and veteran hospital grounds, which enable family members to be close to loved ones in their time need entirely free of charge. Being with family in difficult times is important and the Fisher House works to make that happen for the armed forces. Military families do not pay to stay in the home and their success depends on donations to "reimburse the individual Fisher Houses operated by the Army, Navy, and Air Force."
Mini Pops will host a giveaway on their Facebook page from July 31st 2012 to August 13th, 2012 to raise money for the Fisher House Foundation. For every entry, Mini Pops donates 10 cents to the Fisher House Foundation at no cost to the entrant. Entrants will also have the chance to win 16 bags of Mini Pops. Past giveaways have garnered much success, and Mini Pops is confident that this giveaway will generate a sizeable donation.
With over 17,000 families served each year, the Fisher House Foundation has made a tremendous impact in the lives of military families. As an emerging company, the Mini Pops brand demonstrates its commitment to bringing families together, supporting the community, and emphasizing healthy living. Mini Pops is proud to support U.S. veterans and their families, because as the Fisher House believes, "a family's love is good medicine."
For more information and to enter the giveaway, visit http://www.Facebok.com/MiniPopsInc
About Mini Pops Inc:
Mini Pops is a privately held corporation founded by its president, Ari Taube. Mini Pops is a manufacturer of gluten free and organic air popped sorghum grain, which is available in 8 flavors. Mini Pops are currently available in stores across the country and online at http://www.MyMiniPops.com. It does all its popping, flavoring and packaging at its nut-free Stoughton, MA location.
Ari Taube
President, Mini Pops Inc.
208 Tosca Dr.
Stoughton, MA 02072
O: 781-436-5864
F: 781-533-9033
http://www.MyMiniPops.com
ari(dot)taube(at)myminipops(dot)com