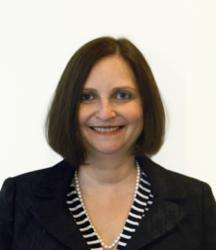 "With our expansion into key U.S. markets, it is important to have Debbie's caliber of skill and experience in identifying qualified personnel to represent Purolator International in all our locations," stated John Costanzo, President
Jericho, New York (PRWEB) August 01, 2012
Purolator International, the leading provider of Canadian logistics services, has named Debbie L. Ryan as the company's new Director of Human Resources.
"With our expansion into key U.S. markets, it is important to have Debbie's caliber of skill and experience in identifying qualified personnel to represent Purolator International in all our locations," stated John Costanzo, President of Purolator International.
A senior manager with 20 years experience in human resources, Ryan has a strong record of success in building high performance cultures for major companies. At Purolator International she will be part of the executive team, working with John Costanzo, to create effective strategies for achieving Purolator International's business goals. She will be responsible for recruitment, compensation systems, labor laws, employee relations, and performance management throughout the organization.
"Purolator International is an industry leader," said Ryan. "I look forward to working with the team and playing an important role in supporting the company's growth in the U.S.," said Ryan.
Ryan began her career in human resources with the Federal Reserve Bank of NY and has subsequent experience in various industries including positions at Lever Brothers, Bowne & Co and The First National Bank of Long Island. Most recently she managed the HR function for Target Rock, a business unit of Curtiss Wright Flow Control Company, supplier of highly engineered critical service valves.
A resident of North Bellmore, NY, Ryan earned her B.A. from Hofstra University and her M.B.A. from Baruch College. She is a graduate of the University of Michigan's Human Resources Executive Program and is an active member of several professional groups including the Society for Human Resource Management (SHRM).
To facilitate cross border logistics for shipments traveling between the U.S. and Canada, Purolator International opened 10 new branch offices in 2011 in markets such as San Francisco, Minneapolis, Boston and Salt Lake City and this year, anticipates opening 10 additional branch office locations in key U.S. markets.
# # #
About Purolator International
Purolator International is a subsidiary of Purolator Inc., Canada's largest integrated parcel and freight delivery services provider. Purolator International specializes in the air and surface forwarding of Express, Freight and Parcel shipments, customs brokerage, and fulfillment and delivery services to, from and within Canada.
In addition to facilities throughout New York, Purolator International has locations in key U.S. and Canadian markets including Los Angeles, San Francisco, Seattle, Chicago, Cleveland, Detroit, Dallas/Ft. Worth, Philadelphia, Boston, Raleigh/Durham, Toronto, Vancouver and Montreal.