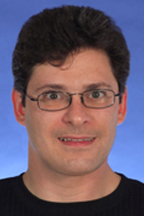 (PRWEB) August 01, 2012
The Association of Strategic Marketing is now offering a free 10-minute preview of "Search and Social Integration," one of the many relevant and engaging topics that will be covered during the upcoming 2-day social media conference in September, "Social Media for Marketers: From Facebook® to Pinterest™…and beyond."
Those interested in learning about how social media has changed in SEO in recent months can sign up for this free webinar, presented by Luke Glasner of Glasner Consulting (pictured right).
In this brief crash course, Luke points out several key findings that indicate that social activity has an effect on a website's page rank. He also touches on how the mindset of the buyer differs across the different PPC ad platforms, how Search Plus Your World affects Google search results, and how the line between search and social media is becoming increasingly blurred.
This topic will be covered in depth at ASM's 2-day conference in Atlantic City, NJ in September along with several others:

Social Media: State of the Industry
Google+® for Business
Human Element of Social Media
Using Pinterest™ to Generate Traffic and Showcase Company Culture
Blogging to Supplement Your Social Strategy and the Importance of Social Sharing
Crush It on LinkedIn®: Building Trust, Relationships and Referrals
5 Ways to Use Online Tools to Drive More Sales
The Video Explosion – Exploiting Video to Make Your Social Media Campaign Stand Out
Using YouTube® for Business
Social Search: Why the Line Between SEO and Social is Gone
Utilizing QR Codes® in Your Social Media Business Strategy
For anyone who is on the fence about whether or not to attend the conference, this preview is a great way to get a feel for the type of content that will be covered during the event.
About the Association of Strategic Marketing:
The Association of Strategic Marketing (ASM) is a training and development website dedicated to the enhancement of the marketing profession. ASM is committed to the specific educational and developmental needs of members looking for unique, up-to-date Marketing training opportunities through audio conferences, seminars, webinars and articles. ASM members also gain access to product offerings and other educational tools that assist in securing their position at the forefront of their respective disciplines. ASM delivers an overall experience that gives their community of marketing professionals a distinct competitive advantage.