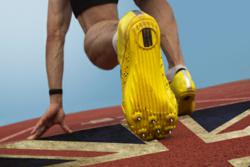 (PRWEB) August 01, 2012
The emotionally charged Summer Olympics arrived with much ado and fanfare last week, marked by the July 27th, 2012 spectacular Opening Ceremonies. Director Danny Boyle cleverly weaved the history of the Industrial Revolution into Internet Innovation, having Sir Tim Berners-Lee, inventor of the World Wide Web, tweet "This is for everyone". Amongst the pomp and pageantry one would expect from the opening event, Tellwuter's awarded their highest individual "Loved it" approval ratings to the fireworks at 65%, the lighting of the torch at 60%, Mr. Bean's symphony performance at 55% and The Queen and Mr. Bond at 54%; showing that sparkle, humor and thrill seeking drive success.
Tellwut's online survey poll of over 500 North Americans found that 65% are planning to watch some or all of the of the Olympics and 28% felt that live video streaming, a first for the summer Olympics, would increase their likelihood of Olympic watching. Favorite Olympic events to watch are Gymnastics at 60%, followed by the two non-sport events being the Opening Ceremonies at 58% and Closing Ceremonies at 48%. Swimming and diving were also considered popular at 48%, followed by Track and Field at 44% and Women's Beach Volleyball at 40%. Least favorite to watch were Rowing at 24% and Table Tennis at 23%.
Approximately half of the parents surveyed at Tellwut felt that it was important for their children to watch the Olympics so as to inspire a new generation of athletes; even if it meant sitting on the couch for three weeks in the height of the summer! Let us be entertained. Let the games begin.
Tellwut is an online survey company providing a unique mix of both private business survey packages and an open opinion poll forum. The open forum provides voters the opportunity to vote on, or post surveys, offering online users a unique combination of survey software and a rewards program, coupled with a social network element that will facilitate dialogue, argument and conversation across an infinite number of subjects. Tellwut's business application allows companies, associations, researchers, students to send their own private surveys or canvass the tellwut voter base.