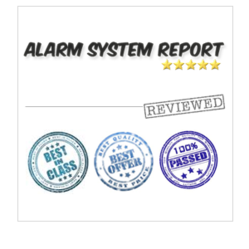 Technology has made a huge impact on the home security industry and it's not only helping homeowners stay safe anymore. Alarm systems with home automation completely change the industry.
Reston, VA (PRWEB) August 20, 2012
Technology in all areas of life is getting better and better by the day. This is especially true when it comes to the new technologies being offered by home security companies. Fortunately for consumers, the dramatic increases in technology come with dramatic decreases in price.
As a result, AlarmSystemReport.com has found that customers are flocking to home security companies that are offering the latest technologies. AlarmSystemReport.com's last big review showed that the companies with the most advanced technologies were also the same companies ranking highest.
Technologies To Look For
Many of the top alarm system companies are now offering cellular monitored alarms, smart phone operated alarms, home automated alarms, and even camera integrated alarms. This being said, some companies are offering more technology upgrades than others.
For instance, Vivint has partnered with 2Gig to provide an alarm system with a touch screen control panel. This alarm system is great for homeowners that want the protection of an alarm system without the unattractiveness of one. Some users have said that the older control panels are too cumbersome and are difficult to use.
The touchscreen also has many other features that a user can take advantage of. Wondering whether you should take your umbrella with you to work today? Your Vivint powered system can give you the forecast right from the alarm's control panel.
In addition to neat features like forecast reading from your alarm system, many companies are also offering home automation features. AlarmSystemReport.com found that four of the top ten alarm companies had home automation features integrated into their alarm systems.
This means that homeowners can now have their thermostat change its temperature setting based off of the alarm system's settings. For example, a person might have their thermostat drop ten degrees when the alarm is enabled each morning. They could then set the thermostat to automatically go back up ten degrees when the homeowner comes back home and turns the alarm off.
Visibility is also another great technology advancement that has reached the home security industry. People can now afford to buy home security systems with night vision cameras built right into them. Homeowners who wake up to their alarm going off during the middle of the night can immediately check their cameras to see what has set it off.
If the alarm happened to be set off by the dog, the homeowner can turn it off and go back to sleep. The days of having to investigate a potential problem with your trusty bat are over.
Visit AlarmSystemReport.com today and see which alarm system companies have the best new technologies for your home and to read all of the alarm system reviews.