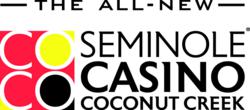 Coconut Creek, Florida (PRWEB) August 01, 2012
Aaayyy! Seminole Casino Coconut Creek is giving you a chance to win a slice of pure Americana - Fonzie's 1949 Triumph Trophy TRS from the popular '70s hit sitcom Happy Days, on Aug. 25. Henry Winkler, a.k.a. "The Fonz," will be on-hand from 9 p.m. – 11 p.m. to meet and greet players, and help award his iconic bike to one lucky grand prize winner who will ride off with the treasured piece of pop culture.
For an entire generation, leather-clad Fonzie and his show-stopping motorcycle embodied everything cool and collected. Arthur "Fonzie" Fonzarelli, a charismatic greaser and auto mechanic, was originally a secondary character on Happy Days but eventually became the lead after achieving sensational popularity from viewers. From his trademark stamp of approval, "Aaayyy," to his dissatisfaction retort of "Sit on it," his likeness and phrases graced everything from t-shirts to lunchboxes. In 1999, TV Guide ranked him number four on its 50 Greatest TV Characters of All Time list.
Fonzie's 1949 Triumph Trophy TRS motorcycle was provided by stuntman and Triumph dealer Bud Ekins, who removed the front fender, painted the fuel tank silver and changed the handlebars. A significant entry into American history, The Fonz's pride 'n' joy is currently on display at Seminole Casino Coconut Creek, while his brown leather bomber jacket hangs in the Smithsonian Institute in Washington D.C.
Players can swipe their player's card daily for a chance to win, and receive one free entry for every 50 slot points earned or every $200 wagered on tables, excluding Stax Poker Lounge, beginning Aug. 1 at 7 a.m. On Aug. 25, 10 winners will be randomly selected and given an envelope each hour from 9 p.m. – 11 p.m. Two "finalist" envelopes will be given every hour, which will give that player a chance to return for the final drawing at 11 p.m. Each finalist will receive a leather jacket with a key attached, and only one will open the lock to win Fonzie's motorcycle. Finalists whose keys do not open the lock will receive $1,000 in free play.
In addition to The Fonz, more of your favorite cast members from Happy Days will "rock around the clock" at Seminole Casino Coconut Creek during August. Don't miss your chance to meet Anson Williams (Warren "Potsie" Weber) on Aug. 9 and Donny Most (Ralph Malph) on Aug. 16 who will both be signing autographs and greeting fans from 6:30 p.m. – 9:30 p.m.
Williams, known simply as "Potsie," was loved for his gullible but well-intentioned manner and was an enthusiastic singer. After Happy Days, he began a prolific career as a television director, starting with short programs for adolescent-age children. He has also directed many episodes for a variety of television shows, including Beverly Hills, 90210, Melrose Place, Star Trek: Deep Space Nine, Star Trek: Voyager, Xena: Warrior Princess, Hercules: The Legendary Journeys, The Secret Life of the American Teenager, Sabrina the Teenage Witch and Charmed.
Most portrayed Ralph Malph, a practical joker who was best known for his famous catchphrase "I still got it!" Following his role as a regular cast member on Happy Days, he has appeared in other film and television work including EDtv, CHiPs, Baywatch, The Love Boat, Sliders, Star Trek: Voyager, Diagnosis Murder and Glee. He also made an appearance on Charles in Charge, alongside his former Happy Days co-star, Scott Baio.
About Happy Days
One of the most successful series of the 1970s, Happy Days presented an idealized vision of life in the mid-1950s to mid-1960s in Milwaukee, Wisconsin, the heart of middle-class America. The award-winning series revolved around teenager Richie Cunningham (Ron Howard), his family and friends including Warren "Potsie" Weber (Anson Williams), Ralph Malph (Donny Most) and and high school dropout, biker and suave ladies man Arthur "Fonzie"/"The Fonz" Fonzarelli (Henry Winkler), who would eventually become the Cunninghams' upstairs tenant. The series spawned the hit television shows Laverne & Shirley and Mork & Mindy as well as two non-hits Joanie Loves Chachi and Blansky's Beauties.
About Seminole Casino Coconut Creek
The all-new Seminole Casino Coconut Creek is South Florida's hottest place to play. With its recent $150 million expansion, the entertainment destination now features 65 table games of live Blackjack, Baccarat, Pai Gow Poker, Let it Ride and Spanish 21 plus a High-Limit area and lounge on a 100,000-square-foot casino floor. The new second floor non-smoking Stax Poker Lounge offers high stakes no-limit action including Texas Hold 'em, 7-Card Stud and Omaha Hi Lo tournaments. More than 2,300 Las Vegas-style slots include Wide-Area Progressive Jackpots and Mega Jackpots. Three new restaurants - the upscale NYY Steak, Sorrisi Italian Restaurant and the New York-style 1st Street Deli – join the award winning Fresh Harvest, Nectar Lounge and Sunset Grill. Taking total guest enjoyment to a new level is The Pavilion, a 1,200-seat concert venue, and the revolutionary Player's Club showcasing an innovative and immersive experience eliminating wait times. An environmentally friendly garage with solar energy and green art technology offers 2,400 covered parking spaces. An adjacent transportation hub is outfitted with valet service and a bus lounge for ultimate comfort and guest convenience. Open 24/7, 365 days, Seminole Casino Coconut Creek is located at the corner of U.S. 441 (State Road 7) and Sample Road at 5550 NW 40 Street. For more information, call 954-977-6700, visit us online at http://www.seminolecasinococonutcreek.com or http://www.facebook.com/seminolecasinocococreek. Follow us on Twitter @SemCasinoCoCo.
# # #