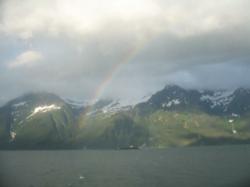 "People join Zinfandel Advocates & Producers just to become part of the cruise experience," adds Mark Vernon of Ridge Vineyards.
(PRWEB) August 01, 2012
Since 2005, Zinfandel Advocates & Producers has captivated 717 members on an annual cruise, hosted by Zinfandel winemakers, with a schedule full of Zinfandel tastings as well as customized wine-and-food-focused shore excursions, where local varietals, cuisine and culture are enjoyed with a Zinfandel 'lens.'
The cruises have traveled throughout the Mediterranean, Northern Europe, South America; in 2011 the cruise traveled through New Zealand and Australia.
"Cruising has become increasingly popular with ZAP members," says Rebecca Robinson, Executive Director, Zinfandel Advocates & Producers. "Whether it's a seminar, dinner, tasting or shore excursion, ZAP Advocates taking our cruises have an unusually extended opportunity to become well acquainted with leading winemakers, tasting a wide array of Zinfandels and learning the science and history of Zinfandel," she adds. "For almost ten years we've been bringing winemakers and Zinfandel enthusiasts together and we've seen how this has fostered lasting friendships and fueled a passion for Zinfandel," she noted.
2012 CRUISE
In 2012 Zinfandel Advocates & Producers offered its first cruise in North America, with a July 6-13 cruise to Alaska along the Inside Passage to Skagway, from Seattle to Ketchikan; the ship was Celebrity Cruise's Infinity. Winemaker hosts were Matt Cline (Owner/Winemaker, Three Wine Company), Duane Dappen (Owner/Winemaker, D-cubed Cellars), Bruce Walker and Wayne Hansen (Owners, Starry Night Winery). "The cruisers learned so much from our seminars; it's a small group and they really get to hear the reasons the vintners do the things we do, in blending and about appellations. They get to learn about where Zin comes from and why it's unique in each spot," explained Duane Dappen. "Dining with the cruisers and the winemakers each night was a highlight---we got to know each other and really learn about why we care about Zinfandel and food. ZAP really cares about the importance of the Advocate (the consumer members); no other wine group is giving its Advocates this much time and learning directly from the vintners," he added.
In 2013, ZAP will cruise through the Mediterranean Sea and the Greek Isles with Regent Seven Seas Cruises. Mark Vernon (President/COO, Ridge Vineyards), Nils Venge (Owner/Winemaker, Saddleback Cellars) and Julie Johnson (Owner/Winemaker, Tres Sabores) will be the winemaker hosts.
A typical ZAP cruise showcases more than 40 Zinfandels and the size of the group is kept small, from between 30 and 80 people. "ZAP cruises attract wine enthusiasts with an adventurous spirit, people who are ready to get 'intimate' with Zinfandel winemakers, learning, sharing and tasting together over the course of the cruise," explains Bruce Walker of Starry Night Winery, who was one of the winemaker hosts on the Alaska cruise this summer. "The cruises are a fantastic way to shine a light on Zinfandel; this program aligns with ZAP's mission, offering wine education in a spectacular setting," he says. "It's easy to become a ZAP member and take advantage of the cruise programs," he adds.
"People join Zinfandel Advocates & Producers just to become part of the cruise experience," adds Mark Vernon of Ridge Vineyards. "We give cruise participants the option to become a 'Zin Master,'" he continues. During the cruise, participants attend interactive seminars and are awarded their University of Zin certificate at a grand finale event. These seminars have covered topics such as Styles of Zinfandel, The Heritage and History of Zinfandel, Zinfandel Blending, Tasting Zinfandel Regions, Straights vs. Blends Seminar, Defining Zinfandel Styles—A Blind Tasting, Old Vines/New Vines, New Vines, Old Vines and Really Old Vines, Appellations of Sonoma County, Zin-based Blends, Appellations of Paso Robles, Famous Zinfandel Vineyards, Appellations of Napa Valley, Alexander Valley, Contra Costa and Lodi.
2013 CRUISE
In 2013, the ZAP cruise will leave Istanbul on April 24 and arrive in Barcelona on May 4. Ports of call will include Dikili, Turkey; Zakynthos and Santorini in Greece and Taormina, Sorrento, Rome and Florence in Italy. In addition, the ship will stop in Monte Carlo and Marseille.
Winemaker hosts Mark Vernon, Nils Venge and Julie Johnson will host the activities, guiding everyone through tastings of more than 40 different Zinfandels. There will be wine-and-food-focused shore excursions designed especially for the ZAP cruisers, where local wines, cuisine and culture will be enjoyed with a Zinfandel perspective. There will be also be intimate winemaker dinners with elaborately paired foods and Zinfandels, providing a full immersion into the world of Zinfandel. "Essentially, the cruise is a personal Zinfandel festival," explains Mark Vernon. "The cruise combines the beauty and grandeur of exotic locations along with that uniquely Zinfandel-inspired camaraderie," he adds.
Unlike other cruises, this package is all-inclusive. One of many elegantly distinguishing factors is that the cruise is based on the Regent Seven Seas Mariner, a ship limited to 700 passengers, thus small enough to access ports which larger ships cannot---insuring an intimate experience both on board and in transferring on and off the ship. The Mariner's attractions include all-suite and all-balcony cabins, extraordinary service, exceptional dining, and numerous shore excursions. The package starts at $5,949.00.
ALPINE TRAVEL
Alpine Travel of Saratoga, a member of Virtuoso, is pleased to be the exclusive agency for ZAP's cruises. Alpine Travel of Saratoga has been helping their clients with luxury vacations since 1969. Lynda Turley Garrett, CTC, is listed as Travel & Leisure Magazine's "Top 12 A-list super travel advisors;" she was chosen by Saveur Magazine for its travel advisory board. Lynda can be reached at 408/379.3853 or lyndat(at)alpine-travel.com or http://www.alpine-travel.com.
ZINFANDEL ADVOCATES & PRODUCERS
The Association of Zinfandel Advocates & Producers is a not-for-profit, 501(c)(3) organization. ZAP is dedicated to advancing public knowledge and appreciation for American Zinfandel and its unique place in our culture and history. For over 20 years ZAP has connected hundreds of winery producers and thousands of advocates, achieving worldwide recognition of Zinfandel as America's Heritage Wine.
2013 ZINFANDEL ADVOCATES & PRODUCERS FESTIVAL
The 22nd Annual Zinfandel Advocates & Producers Festival will take place January 31, February 1 & 2, 2013 in San Francisco. Watch zinfandel.org for the details.
http://www.zinfandel.org/default.asp?cid=1&n1=2&n2=1195
http://www.zinfandel.org/default.asp?cid=1&n1=10&n2=1061